Entertainment
30 Dec 2017
#ThatWas2017: Performers who should have made news in Bollywood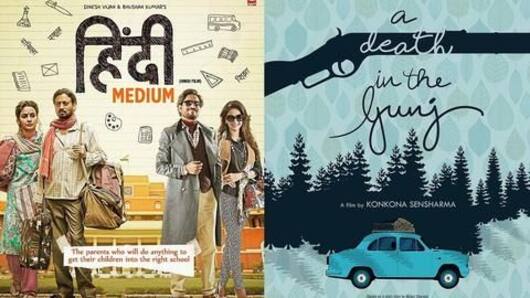 This year was not a particularly successful year for Bollywood as there were no films that could actually blow the minds of the audience.
And, surprisingly those which performed well were not bestowed with awards as they were not the A-listers of Bollywood.
Here's our list of performers who should have made headlines in the year, 2017.
In context
The under-rated performers of 2017
Actor
Irrfan Khan's performance in 'Hindi Medium' went unrecognized
Irrfan Khan, who is known for playing all his characters with ease, did a stupendous job in 'Hindi Medium'. The film was a hard-hitting take on the current education system and he played the victim of the corrupt system, with elegance.
In the film, he essayed the character of a helpless father, perfectly but somewhere didn't get the due credit for his role.
Director
Konkona's unacknowledged directorial debut 'A Death in the Gunj'
Set in the backdrop of 1979, 'A Death in the Gunj' is a coming of age story, about a shy student. He uses a family road-trip to McCluskiegunj, an old Anglo-Indian town, as an escape after his failed semester.
It is a never-seen-before murder mystery which is both intriguing and thrilling.
Oddily enough, the director Konkona Sen failed to hit the chord with masses!
Love Entertainment news?
Stay updated with the latest happenings.
Notify Me
Movie
'Mukti Bhawan' the unheard name
Most of us probably would have forgotten that a film called 'Mukti Bhawan' had released in 2017. It was not promoted the way others films are and hence the oblivion.
Although filmed at a modest budget, it does have a subtle sense of place and pace. This highly impressive film considers mortality with a wry compassion.
If you haven't watched it, you totally should.
Social message
The socially-relevant 'Secret Superstar'
All Aamir Khan films have great scripts but not all of his movies get the same amount of success, and audience's attention. This year, 'Secret Superstar' is one of them.
It is a socially relevant film that talks about the suppressed desires of a child, whose dreams fell prey to patriarchy.
Sadly, the film failed to make a mark at the box office.