Entertainment
03 Jan 2018
Paris Hilton gets engaged to long-time beau Chris Zylka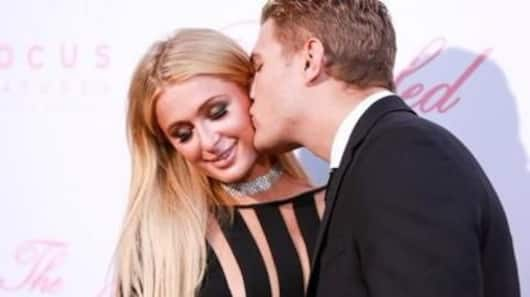 Reality TV star and socialite Paris Hilton took to Twitter to announce that she is engaged to her long-time boyfriend Chris Zylka.
Hilton and Zylka, who have dated for two years, got engaged this weekend while on a skiing trip at Aspen, Colorado.
Here are the details.
In context
Paris Hilton gets engaged
Proposal
'I have never felt so happy,' said Hilton
Expressing her joy after getting engaged, Paris said, "I have never felt so happy, safe and loved. He is perfect for me in every way and showed me that fairytales really do exist!"
The pair was posing for a picture on the snow-clad mountains when Zylka got down on his knees and popped the question, along with a stunning 20-carat pear-shaped ring.
Ring
About the magnificent engagement ring
As per the reports, the engagement ring was designed by Chris himself.
The pear-shaped 20-carat diamond is set on a platinum split shank halo band which boasts another two carats of smaller diamonds, according to sources.
The magnificent ring costs a whopping $2 million.
No wonder Paris Hilton is the happiest woman on the earth right now!