Entertainment
06 Jan 2018
4 recent Bollywood films with controversial titles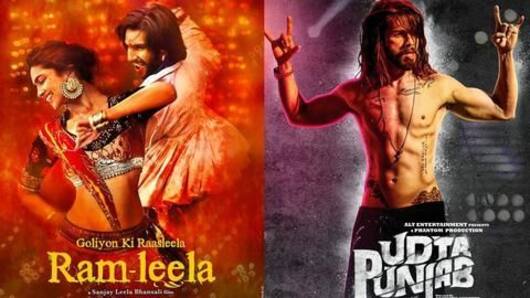 Bollywood doesn't need a strong reason to spark off a controversy. And, thanks to the easily-outraged audience, which specialize in finding faults in minute things, the mole becomes a mountain, sooner than later.
In such a scenario, the titles of the movies are often deeply scrutinized.
We bring to you a list of recent movies with controversial titles!
In context
Movies with controversial titles
My Name is Khan
'My Name is Khan' and what's in a surname?
Hailed as one of Karan Johar's best directorials, 'My Name is Khan', sparked off a huge controversy the moment its title was announced.
The film is about a man named Rizvan Khan who wants to meet the US President to change people's perceptions about him and his controversial surname.
However, Karan didn't change the title, in spite of the controversies hovering over his film.
Ram Leela
Hurting the sentiments of Ram bhakts in "Ram-Leela"
'Goliyon Ki Raasleela Ram-Leela' or simply 'Ram-Leela', is a 2013 Indian romantic crime drama film by the ace filmmaker, Sanjay Leela Bhansali.
There were six petitions filed against the release of the film which stated that the title 'Ramleela' hurt the religious sentiments of Hindus.
Hence to avoid conflicts, the film was released with a changed title 'Goliyon Ki Rasleela Ram-Leela'.
Love Entertainment news?
Stay updated with the latest happenings.
Notify Me
Udta Punjab
The "Punjab" in Udta Punjab
In 2016, 'Udta Punjab' became a hub of controversies as its plot revolved around drug abuse menace in Punjab.
The makers had to fight a long battle with the CBFC, especially over the word "Punjab" in the title.
It was termed objectionable as the CBFC (read politicians) felt that it would paint the state in bad light. So what, if it was true?
Padmavati
'Padmavati' the epitome of controversies
No movie in the history of Indian cinema has faced the fury of religious communities, the way Padmavati has.
Inspite of getting a green signal from the CBFC, the Karni Sena insists on banning the film.
Amongst other things, the makers have now been asked to rename it to 'Padmavat'.
Can the omission of 'I' save the movie? We have to wait and watch!