Entertainment
13 Jan 2018
Rishi yells at a woman, Ranbir comes to her rescue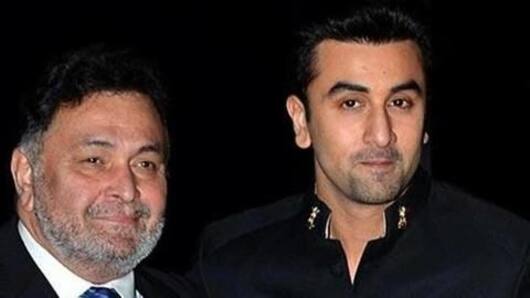 Rishi Kapoor is the only Bollywood actor who is blunt beyond repair. He never shies away from voicing his opinions, whether you like it or not.
Most of the time, he ends up hurting people on Twitter with his brash and, at times, abusive replies.
This time his wrath was bestowed upon a female fan inside a restaurant.
Here are the details.
In context
Rishi Kapoor does it again!
Details
Here's what happened
According to a report by SpotboyE, a female fan wanted to to get a picture clicked with the actor.
Probably, this didn't go down well with Rishi who replied to her with a curt 'No.'
Finding it loud, the fan happened to blurt out, "How rude!", following which Rishi gave her an earful.
The old man does need to keep his temper in check.
Saviour
Ranbir Kapoor saved the scene
On hearing the fan's rebuttal, Rishi gave her a piece of his mind. The girl broke down in front of her family.
Sensing the tension in the air, Ranbir quickly came to the rescue of the fan and saved the scene.
He apologized to the fan personally and requested dad Rishi Kapoor to head to the car.
Way to go, Ranbir!