Entertainment
13 Jan 2018
Now, Sri Lankan Prime Minister wants to watch 'Padmaavat'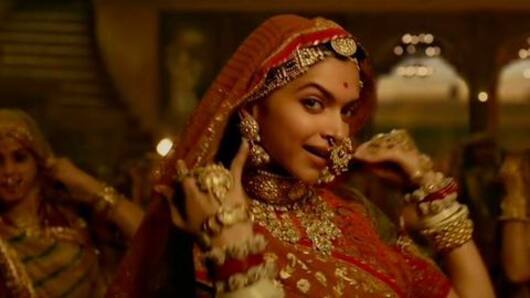 One can say that Sanjay Leela Bhansali's 'Padmaavat' that has constantly been marred by controversies has finally seen the day of light. It is slated to be released on January 25.
And, now we hear that the Prime Minister of Sri Lanka Ranil Wickremesinghe has expressed his desire to watch this Deepika Padukone starrer.
Here are the details.
In context
Padmaavat gets a new curious viewer
Details
Here's what the sources reveal
Kalapi Nagada, who is distributing the film in Sri Lanka, revealed that the PM has expressed his desire to watch Padmaavat.
"So much has been happening around Padmaavat that in a way has generated a lot of curiosity around it. The PM of Sri Lanka has requested for a special show and I have informed SLB about this, " said Kalapi.
Now, that's interesting!
Release
Recently, Gujarat has banned the film
As the movie moves towards its January 25 release after having cleared a long-drawn battle, it might still suffer as one state after another ban the film.The latest to announce it won't be screened in theatres is Gujarat. Rajasthan and Himachal Pradesh have already banned it.
This, despite the censor board clearing the movie reportedly with five modifications and a name change.