Entertainment
16 Jan 2018
My love story was published in every newspaper, says Kangana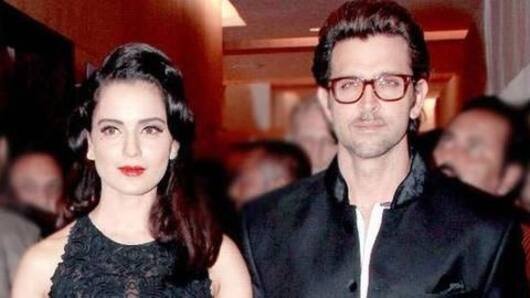 Kangana Ranaut, whose every move becomes the subject of National debate, has once again made a sensational comment about her love life. No points for guessing that she was hinting at her 'relationship' with Hrithik.
During the shoot of a reality-show, where Kangana was invited as a guest, the actress, in her unique style, revealed a lot about her love life.
Here's more.
In context
Kangana talks about Hrithik, again!
Details
"Mere Ishq ke kisse toh newspapers mein likhe gaye hai'
As dramatic as it may sound, when quizzed about her love story on 'India's next superstar', Kangana said "Mere Ishq ke kisse toh newspapers mein likhe gaye hai'
She also recited a few lines of the poem she had written about that 'special someone'.
Whatever your vantage point is, you have to admit she knows how to remain in limelight.
Show
Kangana's appearance in the show was worth all the attention
The other reason for which Kangana's attending 'India's Next Superstar' grabbed attention was - her sharing the stage with her new friend, Karan Johar.
Many thought that they have buried the hatchet. But things weren't as simple as they seemed; they were just being professional to each other.
Notably, Kangana had accused Karan of nepotism last time she shared the screen space with him.