Entertainment
18 Jan 2018
Ava Mukherjee, SRK's grandmother in 'Devdas', dead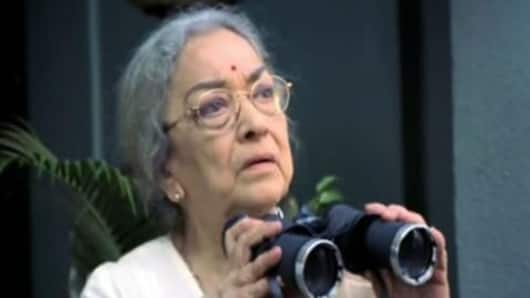 Veteran actress Ava Mukherjee, who played the role of Shah Rukh Khan's grandmother in 'Devdas,' died on January 15. She was 88.
She was also seen as Detective Naani in a children's movie of the same name.
Mukherjee had dabbled in copywriting, translating and writing before embarking on her acting journey.
The cause of her death hasn't been confirmed.
In context
Veteran actress Ava Mukherjee dead
Career
A short but memorable career
Mukherjee began her acting career in 1966 with the Bengali movie 'Ram Dhakka.' However, her real fame came in her 70s.
She was seen in several Hindi movies, including 'Snip!' (2000), 'Darna Zaroori Hain' (2006), 'Detective Naani' (2009) and 'The Firm Land' (2009).
She was most remembered for 'Devdas' and 'Detective Naani.'
Mukherjee was also a familiar face in commercials for Himalaya Drug Company.