Entertainment
07 Feb 2018
Actor Jeetendra accused of sexual abuse by his cousin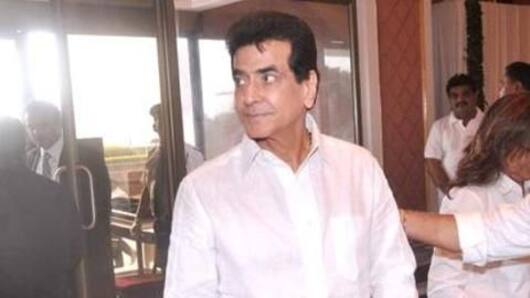 Veteran actor Jeetendra has been accused of sexual harassment by his cousin in Himachal Pradesh.
The woman, who preferred to remain unnamed, said the incident happened when she was 18 years old, and the actor was 28.
She decided to file a complaint after the death of her parents, as she did not want to hurt them with this, considering Jeetendra was their nephew.
In context
Jeetendra's cousin says he sexually assaulted her
Her side of story
What happened years ago?
The victim alleged Jeetendra took her to film shoot with the permission of her father, where he allegedly abused her.
Reportedly, she wants closure for the mental trauma she suffered all these years.
The victim chose to not reveal her identity as Jeetendra is rich, powerful and politically connected.
#MeToo closer home
Will this start Bollywood's reckoning?
The allegations on Harvey Weinstein and other powerful men of Hollywood, started the #MeToo movement across the globe and revealed the true faces of men in power.
However, in Bollywood this doesn't seem to be happening any time soon. Actresses have stayed away from naming the predators which lead us to ask: Will this make way for Bollywood's own #MeToo?
Love Entertainment news?
Stay updated with the latest happenings.
Notify Me
Will this change?
Bollywood has predators but they remain unnamed
The quake which allegations of men like Weinstein and Kevin Spacey started, trembled surface here as well. Actresses were asked if they had a similar experience, and while some of them agreed, none gave away names.
Richa Chadha said Bollywood tolerates many Harvey Weinsteins but many are complicit in silence.
Swara Bhaskar said many are guilty of knowing but keeping silent.