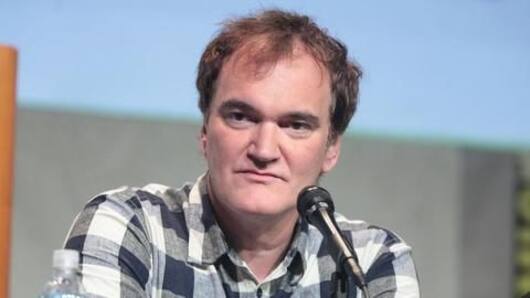 Quentin Tarantino blames 13-year-old rape victim in an old interview
Quentin Tarantino is facing backlash (and rightly so), after an old interview of him defending director Roman Polanski's perversion has surfaced.
In the interview dated 2003, Tarantino said Polanski's 13-year-old victim 'wanted to have it'. When interviewer Howard Stern reminded him the sex was not consensual, the Oscar winning director maintained the opposite.
His statements will surely make you angry.
The shameful event of Hollywood
In 1977, Roman Polanski, was accused of raping a 13-year-old. The director was accused of rape by use of drugs, perversion; sodomy; lewd and lascivious act.
When pressed with charges, Polanski earlier pleaded not guilty, but later pleaded guilty to lesser charge of having unlawful sex with a minor.
In 1978, Polanski fled to France, hours before his sentencing, fearing jail time.
Quentin Tarantino's problematic defense for Roman Polanski
Quentin Tarantino defended Roman Polanski in an interview and his views are problematic, to say the least.
Blaming the victim, Tarantino said she was asking for it, dated the guy, and wanted to have it. He said all Polanski did was: he had sex with a minor, which, according to him, is not rape.
He refused to accept that Polanski was in the wrong.
Love Entertainment news?
Stay updated with the latest happenings.
Yes, notify Me
She wanted to have it: Tarantino's dangerous statement
"He didn't rape a 13-year-old. It was statutory rape...he had sex with a minor. That's not rape. To me, when you use the word rape, you're talking about violent, throwing them down- it's like one of the most violent crimes in the world," he said.
The backlash proves Tarantino has lost respect
And this is why women young women are fearful speaking out against men who abuse them: #QuentinTarantino "his version sounds more likely" /" she was down with it' . Said in 2003 regarding the sexual assault of 13yr old girl by Roman Polanski in 1977. https://t.co/Z1cmPOPxYa

— Julia Bradbury (@JuliaBradbury) February 6, 2018