Entertainment
08 Feb 2018
Mallika Dua refutes rumors; says she doesn't oppose Akshay's PadMan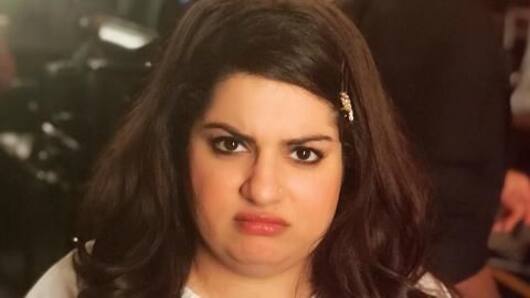 In a tweet, Mallika Dua has refuted rumors that she doesn't agree with Akshay Kumar's movie PadMan.
The comedienne said she likes the idea of the movie and hopes it erases the stigma around menstruation. She further said that Akshay's presence will ensure the message reaches far.
She added it was the PadMan Challenge she found stupid, and her Instagram stories were against it.
In context
Sorry, Mallika Dua can't feed tabloid sensationalism anymore
Bad Blood
From Akshay and Mallika to becoming Akshay vs Mallika
Mallika Dua was one of the mentors of 'The Great India Laughter Challenge' of which Akshay Kumar was the grand judge.
However, later Dua revealed Kumar's distasteful joke on the sets made her uncomfortable. What followed was a huge controversy in which the former was trolled incessantly.
Twinkle Khanna's stand on the matter made things worse, after which she issued an apology.
Love Entertainment news?
Stay updated with the latest happenings.
Notify Me
Lines are blurred!
But the question remains: Awareness or promotional gimmick?
Mallika Dua's clarification that she pines hope on 'PadMan' is relatable. Many of us want Akshay Kumar's charm to work in telling an important story.
However, what she has spoken about the challenge deserves a thought. In the last few days, we have seen a plethora of celebrities posing with sanitary pads, saying 'It's natural.Period!'
But will these images really make a difference?