Entertainment
13 Feb 2018
Post massive backlash, Sabyasachi defends his 'saree comment'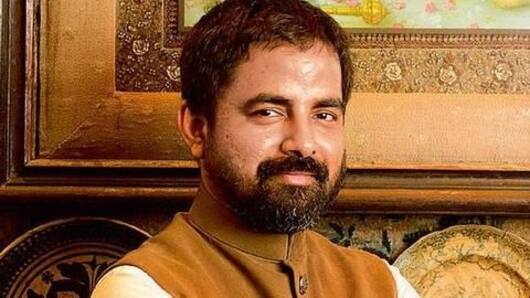 Fashion designer Sabyasachi Mukherjee, who has been at the receiving end for his statements on saree, has now clarified, "I would take a similar stand on men's national clothing too."
At a gathering of Indian students in Cambridge, Sabyasachi had earlier said, "If you tell me that you do not know how to wear a saree, I would say shame on you."
That's how the whole controversy had started.
In context
Sabyasachi stands by what he said
The ace fashion designer responds after facing wrath
"What was intended to be a comment on the celebration of our clothing history and heritage became a debate on feminism. I haven't made any statement on a woman's choice on what she wishes to wear which is always her own prerogative," he told PTI.
His defense
"It was my personal point of view"
Explaining what prompted him to make such a statement, Sabyasachi recounted some of his encounters with women who have confessed that they don't know how to wear a saree with a 'hint of pride'.
However, Twitter took offense and erupted with terms like 'patriarchal' and 'anti-feminist.'
A bit too harsh, one would say!
Love Entertainment news?
Stay updated with the latest happenings.
Notify Me
The Kolkata-based designer took entire episode in his stride
He said, "What social media does is that it brings forward a democratic debate and that is always healthy." He was recently in news for designing the wedding dresses of Virat Kohli and Anushka Sharma.