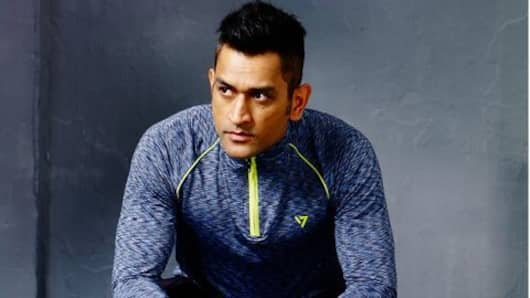 Why it is okay if MS Dhoni swears
When Captain Cool cusses, it trends.
Countless memes of MS Dhoni using a Hindi expletive to chide Manish Pandey for being inattentive during Wednesday's India-South Africa T20I have flooded social media.
However, loyal fans refuse to believe that MSD said the B-word. But why? So what if he swore? It's okay, say researchers, who claim cursing can be healthy if done judiciously.
Here's how.
Twitter can't have enough of Dhoni abusing Manish Pandey
When you are telling something important to your friend but he is busy on his phone. pic.twitter.com/mOJ2nyAGwa

— Bollywood Gandu (@BollywoodGandu) February 21, 2018
Intelligent people swear more
Credits:
Though we have been conditioned to believe otherwise, being a potty mouth is in fact a reflection of several positive personality traits, studies have found over the years.
For instance, a research by University of Rochester published in the Personality and Individual Differences journal in August last year claims that smarter people are more likely to curse than others.
Love Entertainment news?
Stay updated with the latest happenings.
Yes, notify me
Cursing improves stamina, the ability to tolerate pain
Why are athletes and sailors often foul-mouths? Why do people who swear infrequently tend to cuss when working out in a gym?
Turns out, cussing enhances stamina and the ability to tolerate pain. It also makes you stronger, reported psychologists from the University of Keele in May last year.
Does this explain the six that Dhoni hit right after his little go at profanity?
Virat Kohli, Tanmay Bhat swear by its benefits
Virat Kohli, Indian cricket team's captain, notoriously famous for his colorful, unrestrained language, has often said that showing aggression on field helps him perform better.
Tanmay Bhat, All India Bakchod's co-founder, who has been on a weight-loss regimen for a while now, once candidly revealed that his fitness trainer hurls abuses at him on request to egg him on to exercise harder.
People who curse are happier, more trustworthy
It's only logical. Once you say them out loud, it's out of your system, leaving no room for negativity or toxicity, hence making you feel lighter.
Also, potty mouths are thought to be more straightforward, authentic and are therefore trusted more, found a 2017 study published in Social Psychological and Personality Science.
Do you agree?
Disclaimer
This article does not aim to promote profanity in any way. It just uses science to establish that swearing doesn't always have to be toxically demeaning. It can be used constructively too. Moreover, not all who curse are degenerates. Sometimes, they are mindfuckingly brilliant.