Entertainment
13 Mar 2018
Singer Chinmayi groped in public; urges victims to speak up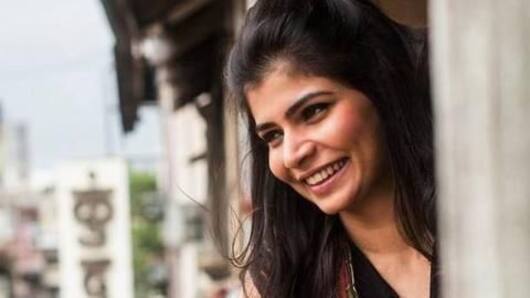 Chinmayi Sripaada, who shot to fame with the song 'Titli' from Shah Rukh Khan and Deepika Padukone starrer 'Chennai Express', was recently groped at an event.
The singer took to Twitter to share the incident and urged the victims of sexual assault to raise their voice against the issue.
In a series of tweets, she said that the society generally blames the victims only.
In context
Chinmayi Sripaada molested at an event
Here's what she wrote on Twitter
After almost aeons I got groped at an event yesterday. I happened to share this story on Instagram and what shocked me is how many men and women have been molested as children (teachers, brothers, co passengers, uncles, grandparents and even women)

— Chinmayi Sripaada (@Chinmayi) March 12, 2018
Chinmayi went on to share the ordeals of the victims
Most common places - Their own home, public transport, places of worship, educational institutions.
Most girls and boys haven't mustered the strength to share it with their family and friends coz no one would believe it.
Even if girls have a chance of being heard, men have NONE

— Chinmayi Sripaada (@Chinmayi) March 12, 2018
Love Entertainment news?
Stay updated with the latest happenings.
Notify Me
Details
Chinmayi's appeal to the victims
She further wrote, "As for victims - speak up, yell, slap those who touch you without your consent. When groped we are temporarily stunned into silence - including me. This is usually the window the assaulter uses to his advantage."
However, the singer did not register an FIR as she dubbed the incident as the fault of the organizers.