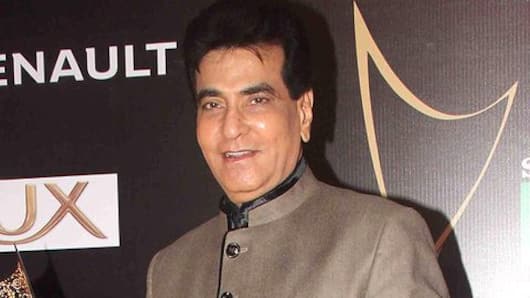 Molestation Case: High Court stays FIR proceedings against Jeetendra
In a major respite for Jeetendra, the Himachal Pradesh High Court has stayed further proceedings against the veteran actor in a sexual assault case filed by his cousin.
Jeetendra had moved High Court after an FIR was registered against him in the matter.
He claimed that the FIR was filed without any preliminary investigation or evidence.
Jeetendra demanded quashing of the FIR
Refuting the allegations leveled against him, Jeetendra's counsel had said that the Police neither questioned him nor sent him a copy of the FIR.
As of now, the proceedings in the case registered at Women Police Station, Shimla, under Section 354, have been stayed.
The matter is listed for hearing on 23 May.
The allegations were made last month by his cousin
Jeetendra's cousin alleged that he had invited her to Shimla on the sets of a film he was shooting for in 1971. Later during her stay, he came drunk to her room and sexually assaulted her.
She was 18 while Jeetendra was 28 at that point in time.
The actor, whose real name is Ravi Kapoor, is the son of the victim's father's sister.