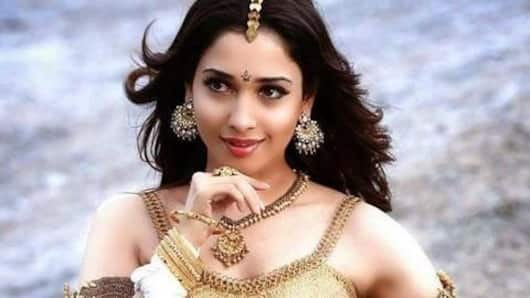 'Baahubali' star Tamannaah Bhatia to be honored with Sridevi Award
Southern superstar Tamannaah Bhatia, who has featured in several Bollywood films, will be bestowed with Sridevi Award at the Zee Apsara Awards.
She is being given the prestigious award for her contribution to Hindi cinema.
Tamannaah has a tremendous body of work down south and is hailed as one of the biggest superstars there.
Tamannaah is thrilled about the award
"Sridevi was someone I looked upto during my formative years. It is such a privilege to be presented an award named after her. I started out really young just like her and I understand that it takes decades to build a legacy," Tamannaah said.
Tamannaah's upcoming projects
Tamannaah has quite a few projects lined up at the moment.
She will be seen in films like 'Kanne Kalai Maane', 'Naa Nuvve' and 'Khamoshi'.
Also, she is playing the titular role in the remake of Kangana Ranaut's 'Queen'. Titled 'Queen Once Again', it is being helmed by National Award-winning director Neelakanta.
What happened in Seri devi death case?
Asked 2018-04-09 21:01:13 by Aliya Firza
Answered by NewsBytes
All regular procedures followed in Sri Devi's death case have been completed by Dubai Public and case of her death has now been closed.