Entertainment
Public outrage over Salman's 'raped woman' comment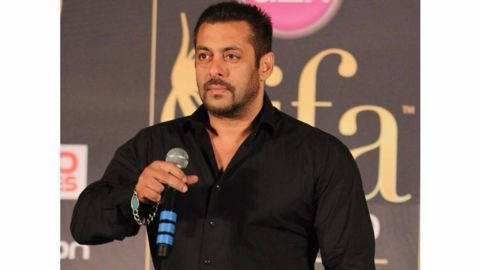 The National Commission for Women (NCW) sought a public apology from actor Salman Khan within seven days.
Salman Khan's father and veteran actor Salim Khan, apologized on Twitter for his son's remark on "raped woman" during a media interview.
India's most popular actor has also sparked an outrage over social media inviting hatred from his fans, media and Bollywood alike.
In context:
Salman Khan in trouble over rape analogy
Controversies

Salman Khan: No stranger to controversy
In 2012, while promoting his movie Dabangg on Frankly Speaking with Arnab Goswami, Salman Khan had garnered headlines by saying that a little bit of bribery by a government official is fine and required to survive.
Salman believed that the 26/11 attack was hyped because 'elite people' were targeted.
His support for Yakub Memon also sparked an outrage on Twitter.
20 Jun 2016

Salman Khan compared himself to rape victim
During a media interview to promote his upcoming film Sultan, Salman Khan used a rape analogy to describe his difficult training regime.
He was quoted saying, "When I used to walk out of that ring, it used to be like a raped woman walking out."
Realising his mistake soon after, his additions to support the statement went unnoticed.
Love Entertainment news?


Stay updated with the latest happenings.
22 Jun 2016

Public outrage over Salman's 'raped woman' comment
Reactions

Reactions to the remarks
BJP leader Shaina NC criticised the actor. She said, ''Salman must be condemned for his statement. The Salman everyone knows respects women and if he does respect women then he should admit he made a mistake and apologise."
Filmmaker Anurag Kashyap called Salman 'thoughtless' and 'daft' on making such a remark.
Singer Sona Mohapatra tweeted against the actor, outraging Bhai's fans.
27 Jun 2016

Haryana rape victim sues Salman Khan
A rape survivor from Hisar in Haryana has slapped a Rs.10 crore lawsuit against Salman Khan for his controversial choice of words in describing his work out regimen.
Her lawyer stated that Salman Khan's words were responsible for the "mental and psychological degradation" that his client is facing.
He added that Salman's words were "illegal and against the spirit of the Constitution of India."
29 Jun 2016

Salman summoned to appear on 7 July
Salman Khan has now been summoned by the Maharashtra State Commission for Women, to appear for a hearing on 7 July, over his controversial 'rape remark'.
Lalitha Kumaramangalam, head of the National Commission for Women said that they were studying the response from Salman's lawyers.
Kumaramangalam though added that, "from the first prelude of the letter, he (Salman) hasn't apologised."
Love Entertainment news?


Stay updated with the latest happenings.
30 Jun 2016

Salman's reply not apologetic: NCW
The NCW berated actor Salman Khan after his reponse letter to the NCW over his inappropriate rape remarks was found to be unapologetic.
Lalitha Kumaramangalam, the chairperson of the NCW said "Salman Khan has sent a letter which is not apologetic in tenor."
She added that the NCW would have to look into its mandate to identify what could be done further.