Entertainment
24 May 2018
Happy birthday, Dylan: You have songs for all my firsts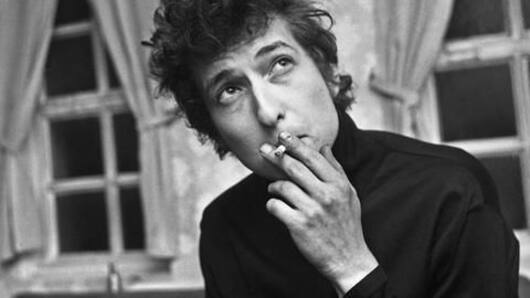 What do I write about Bob Dylan that hasn't been written?
When he sings to a crowd of millions, you think he is singing only for you. When he writes, you feel he has written down your thoughts. And, when he looks at you with that titled head, you know what magic is.
On his birthday, I will open my heart up. For all my firsts, the man has a song.
In context
There is no one like you, Bob Dylan
The most unassuming legend
Here's a fun fact - you ask any of the Dylan fans about their favorite songs and they all will mention different songs, at different times. Such is the power of the man and his music - all his songs are equally legendary.
My First love
To Fall in Love With You
"I hear your name where angels lie, What do I know? For to come it's true. To fall in love, To fall in love."
This song has all the ingredients of first love - unclear, undefined and unfinished.
It is widely known that Dylan left this song incomplete, much like how you and me didn't pursue that first love.
Every time I fall in love 'for the first time', this will be my song.
Love Entertainment news?
Stay updated with the latest happenings.
Notify Me
When I left home
Mr. Tambourine Man
At 17, when I left my home for the first time, I thought I knew what loneliness meant. Back then, this song, 'Mr. Tambourine Man' glamorized loneliness to my half-formed adult mind.
I thought delirious, high-on-drugs, Dylan was speaking to his imaginary friend, Mr. Tambourine Man and was seeking his companionship.
A decade and more later, I now think that Tambourine Man was Dylan himself.
The song still remains in the playlist, the meaning has changed though.
That first heartbreak
Positively 4th Street
When you hear this song for the first time, you think a guy next door is playing this song.
When you hear it for the second time, you want to meet that guy.
And, when you hear it for the third time and more, you know there is only one such guy - Dylan.
A connoisseur described this song as, "Two lines of music - just eight bars long - repeated over and over."
I relate this song to heartbreak, and you?
When adulthood hit
The Times They Are a-Changin'
If you write a song in 1964 and it still sounds contemporary, how are times changing then?
On a serious note, this song, like adulthood, is full of paradoxes. He tells you a prophecy, without being preachy.
Dylan said, it is "about the person who doesn't take you seriously but expects you to take him seriously." Isn't adulthood really that?
Till the end of time
Blowin' in the Wind
I can't do justice to 'Blowin' in the Wind.' I would need to walk more roads, look up more times, exist more years, before I decipher it.
Dylan once said that he wrote it in 10 minutes, I would need a lifetime to understand it.
This one is going to stay till the end of the time.
Thank you, Dylan, for happening to us!
Note to Nobel Prize Committee
Dear Nobel Prize Committee, while we are at it, give him one more Nobel Prize this year. He may not accept it, or may plagiarize his speech. But, his fans would like to see him perform, one more time.