Entertainment
13 Jun 2018
We stand by Priyanka: Varun Dhawan on 'Quantico' controversy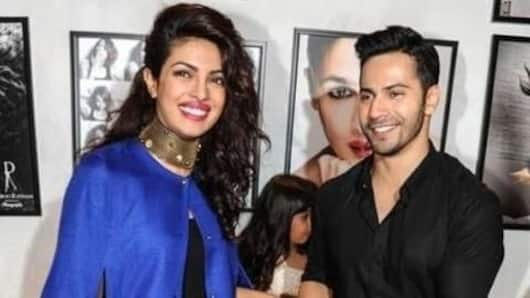 Actor Varun Dhawan has defended Priyanka Chopra, who faced a lot of flak in India for a Quantico's episode, "Blood of Romeo", which featured "Indian nationalists" planning to carry out a terrorist attack in Manhattan and frame Pakistan for it days before a summit on Kashmir.
"Priyanka has made the entire country very proud and we stand by her," Dhawan said.
Here's more.
In context
Varun Dhawan defends Priyanka Chopra over 'Quantico' controversy
Script follower
Actor only follows a script written by someone else: Khurrana
Dhawan was speaking at an IIFA press conference in Mumbai, where others like Bobby Deol, Kriti Sanon, and Ayushmann Khurrana were also present.
Khurrana said, "When you play a character, you have your own thought and that can't be right or wrong. You're following a script, a director and that's your first responsibility. There are all kinds of opinions. You can't escape this."
Proud Indian
Chopra apologized and called herself a 'proud Indian'
Chopra, 35, also apologized for the episode and called herself a "proud Indian" and said she was extremely saddened that sentiments were hurt.
ABC also apologized for stepping into a "complex political issue" with the story, saying Priyanka was not to be blamed as she did not have a creative control over the episode.
Chopra portrays FBI agent Alex Parrish in the show.