Entertainment
Netflix to stream new Star Trek TV series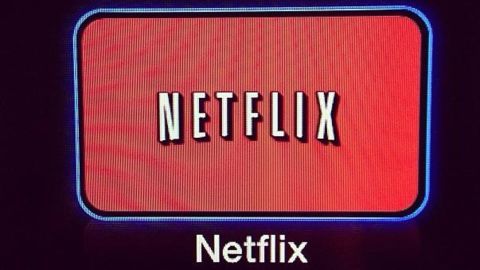 Netflix bagged international rights to stream the upcoming Star Trek TV Series across the world.
The 13-episode series would premier in Jan 2017 and Netflix will make it available 24-hrs after its domestic debut in the US, on CBS' All Access.
Co-writer and producer of "Star Trek (2009) and Star Trek Into Darkness (2013)", Alex Kurtzman, will be the executive producer of the series.
In context:
Everything to know about Star Trek
History

The inception of Star Trek
Star Trek is an iconic sci-fi series which debuted on TV 50 years ago, in 1966.
Gene Roddenberry, a WW-II pilot turned TV writer-producer was the visionary who made it.
First TV series of Star Trek, now dubbed as 'The Original Series' (TOS) ran for three seasons up to 1969.
Star Trek Franchise encompasses a total of 13 feature films and 5 TV series.
Star Trek's original title

Star Trek, the NBC classic was originally pitched and meant to be titled as "Wagon Train to the Stars".
Love Entertainment news?


Stay updated with the latest happenings.
what is it about?

Star Trek - the plot and main characters
Each Star Trek series is an independent show which follows the adventures and explorations of one Starship crew.
It involves aliens,alien worlds, and inter-species conflict.
The popular characters include - Captain Kirk who leads the starship crew, Spock the half-human and half-vulcan character who balances his human emotions with vulcan logic, Data the robot, and Jean-Luc Picard, the French commander and diplomat.
Movies & TV series

List of Star Trek movies and TV Series
TV series include : TOS; Animated Series 1973-74 (2 seasons); The Next Generation 1987-1994 (7 seasons); Deep Space Nine 1993-99 (7 seasons); Voyager 1995-2001 (7 seasons); and Enterprise 2001-05 (4 seasons).
Films : 6 TOS films, 3 Next generation films and 3 Reboot series in that chronology. The latest of these films is Star Trek Beyond, waiting to be released on 22 July, 2016.
New addition to Star Trek reboot Series

Start Trek reboot series will see an addition of fourth film, making it the 14th Star Trek film. The director of first two films and producer of the third one, of the series, JJ Abrams, will be involved in the yet untitled sequel's

production

.
21 Jul 2016

Netflix to stream new Star Trek TV series
Love Entertainment news?


Stay updated with the latest happenings.
Rights to stream in 188 countries

The international rights agreement between CBS and Netflix lets the latter to stream in 188 countries, except the US and

Canada

.