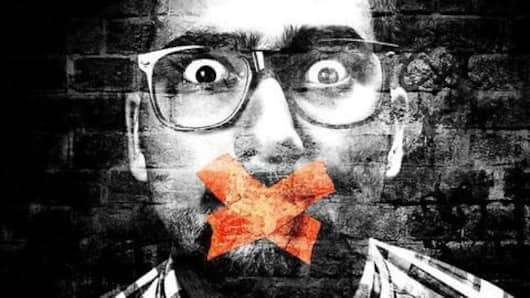 5 Indian films which got banned by the Censor Board
The Central Board of Film Certification (CBFC) takes the onus of clearing and certifying films in India.
Without the CBFC nod, a film cannot be released.
Time and again, we've witnessed the Censor Board suggesting cuts and changes in films, and in rare cases, banning the film completely from releasing.
Here, we list five brilliant films that got banned by the Censor Board.
Given its taboo themes, 'Unfreedom' was denied freedom to release
'Unfreedom' is a 2014 drama-film by director Raj Amit Kumar that was denied released by the CBFC.
The film revolves around the themes of Islamic fundamentalism and homosexuality, the first one being religiously controversial, and the latter, still a taboo in the country.
Notably, the film, that draws inspiration from Faiz Ahmed Faiz's poem, "Ye Dagh Dagh Ujala", got released in America on 29 May, 2015.
The Anurag Kashyap film that never released
Anurag Kashyap's directional debut, 'Paanch', loosely based on the 1976-77 Joshi-Abhyankar serial murders in Pune never made it to Indian theaters.
The Censor Board had serious issues with the horrendous depiction of violence, usage of crass language, and drug-abuse, and thus stalled the release.
Though, after a number of cuts, the film was cleared in 2001, but the producer could never release it.
Love Entertainment news?
Stay updated with the latest happenings.
Yes, notify Me
A documentary film on an aspiring Kashmiri football player
'Inshallah, Football' is an 80-minute documentary film by Ashvin Kumar.
The film showcases a young Kahmiri boy who aspires to be a footballer, but was denied to travel abroad because in the '90s, his father happened to be a Hizbul Mujahideen militant.
Since the topic is sensitive in nature, the Censor Board initially denied clearance to the film, and later issued it an 'Adult' certificate.
A noir based on the 1993 Bombay bombings
Written and directed by Anurag Kashyap, 'Black Friday' is a 2004 crime-drama, based on a book by Hussain Zaidi called, "Black Friday - The True Story of the Bombay Bomb Blasts."
With a topic as controversial as the 1993 Bombay blasts, the CBFC refused to clear it for release, and the film was stalled for 3 years before finally getting released on 9 February, 2007.
A daring film that never got cleared for release
'Gulabi Aaina' or 'The Pink Mirror' is a Sridhar Rangayan film based on the taboo topic of transsexuals in India.
The CBFC, describing the film as "vulgar and offensive", never cleared it for release, despite two subsequent appeals by the filmmaker.
The story is of two drag queens and a westernized gay teenager, trying to seduce a handsome man.