Entertainment
Deepika Padukone becomes the highest paid actress in Bollywood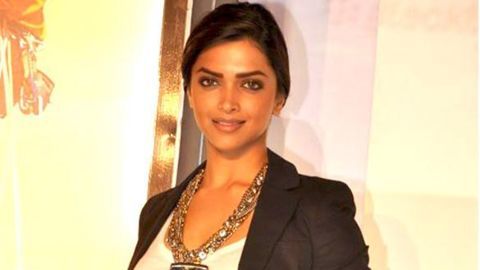 According to Mumbai Mirror, Deepika Padukone has bagged a Rs.10 crore paycheck (without taxes) for Sanjay Leela Bhansali's upcoming movie "Padmavati".
She has become the highest earning actress in the Hindi Film Industry.
Sources said that for "Ram-Leela" she charged Rs.1 crore, Rs.7 crore for "Bajirao-Mastani", Rs.12.65 crore for "Padmavati", making her the first Bollywood actress to break the Rs.10 crore barrier.
In context:
A closer look at wage gap in Bollywood
What Bollywood celebrities from the 90s have to say

Juhi Chawla was quoted saying,"Pay disparity has always been there.It was there during our times too. There was no-problem. It wasn't something I got upset about. We just accepted that the male actors would get more than us" and wage-gap was never disputed back then.
03 Aug 2016

Deepika Padukone becomes the highest paid actress in Bollywood
Love Entertainment news?


Stay updated with the latest happenings.
Trajectory Traced

Deepika's career graph
Deepika made her Bollywood debut in 2007 with "Om Shanti Om".
In Forbes 2015 list of 100 richest Indian celebrities, Deepika was the only woman to feature among the top-10.
Others in the list include Amitabh Bachchan, the 3 Khans, Hrithik and Akshay, most of whom have been around for a whole lot longer.
Comparative view

A closer look at the fees charged by Bollywood!
Most top actresses earn around Rs.6-8 crore.
Hrithik charges Rs.50 crore whereas Kareena earned Rs.7 crore for "Bajrangi Bhaijaan", even though they have been in the industry for the same amount of time.
Ranbir's fee per film is estimated at around Rs.20-25 crore even though he came 1 year after Deepika.
Ranveer Singh, who debuted in 2011, crossed the "Rs.10-crore barrier" way before her.
Current Situation

Present scenario
Bollywood seems to be closing in the difference between the wages earned by male and female actors.
Young actors like Varun Dhawan, Siddharth Malhotra, Sushant Singh Rajput are earning amounts that are comparable to the fees charged by actresses like Alia Bhatt and Sonakshi Sinha.
However, it is believed that Hema Malini earned almost equal amounts as her male co-stars back in her days.
Hollywood calls for wage equality between genders

At the 87th Academy Awards, Patricia Arquette made a powerful statement about wage-equality for women; she got a standing ovation by Meryl Streep and Jennifer Lopez. At

Cannes Film Festival

2016, Freida Pinto spoke about her campaign, 'We Do It Together' to equalize salaries.
Love Entertainment news?


Stay updated with the latest happenings.
26 Aug 2016

Deepika ranks 10th on the 'World's Highest Paid Actresses' list
According to Forbes, Deepika is among the top 10 highest-paid actresses in the world.
With her earnings of $10 million, she is the only Indian actress on the list.
The list was topped by Jennifer Lawrence, with earnings of $46 million and actresses like "Jennifer Aniston ($21 million), Fan Bingbing ($17 million), Charlize Theron ($16.5 million), Amy Adams ($13.5 million), Julia Roberts ($12 million)."