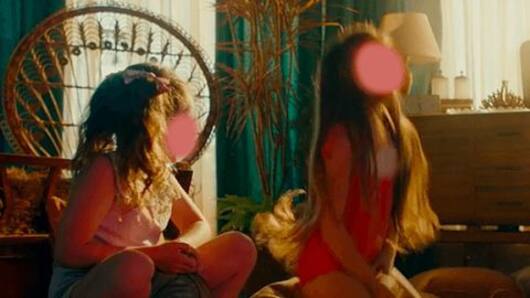 Parent-group criticizes Netflix for showing 9-year-old girl masturbating in movie
Streaming giant Netflix has irked a parent group for allegedly showing a nine-year-old girl masturbating in its feature movie 'Desire'.
The Parents Television Council (PTC) wrote a letter to Reed Hastings, CEO Netflix, equating the Argentine movie to child porn and seeking its removal from the platform.
"Does the Netflix brand stand for the distribution of nine-year-old girls masturbating?" the letter asked.
Group pulls up Netflix for distributing 'disreputable content'
Credits:
Timothy F Winter, PTC president said Netflix disregarded millions of families (who kept it alive) by 'callously placing profits ahead of any sense of corporate responsibility, to potentially engaging in criminal'.
The letter added that during the #MeToo era where everyone is being held responsible for their actions, how can Netflix distribute 'disreputable content'.
Netflix hasn't reacted on the row yet.
Film shows girl masturbating while imitating a cowboy scene
The controversial scene is one of the opening sequences of the erotic thriller. It shows a young girl unknowingly masturbating, as she copied a cowboy scene in a John Ford movie, and experienced an orgasm.
In his defense, director Diego Kaplan said the scene was shot in the presence of the girls' parents and kids weren't aware of what it depicted.
Love Entertainment news?
Stay updated with the latest happenings.
Yes, notify me
It's in the spectators' minds, says director
Kaplan added no adult, other than the acting coach, interacted with the girls. He revealed that he expected such a reaction, hence, a 'behind the scene' footage has been included too.
Putting the onus on viewers, Kaplan then added, "Everything works inside the spectators' heads."
Earlier Netflix's '13 Reasons Why' received backlash over its depiction of suicide, depression and rape.