Entertainment
A fond farewell to Barack Obama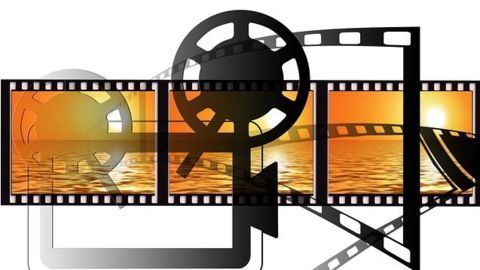 'Southside With You', directed by Richard Tanne, stars Parker Sawyers and Tika Sumpter as Barack and Michelle Obama respectively.
The executive producer of the movie is John Legend, renowned musician and a Barack Obama fan.
The movie is set in Chicago in the backdrop of the 1980s when the President and the First Lady worked together in a law firm.
In context:
Southside With You: A cinematic ode to Obama
It is 1989 and Barack Obama and Michelle Robinson are working together in the same law firm.
Barack is a summer associate at the firm and Michelle is required to mentor him.
Although Michelle Robinson is initially reluctant to date Barack Obama, the two eventually strike an equation outside of work and the movie traces the initial years of their courtship.
Love Entertainment news?


Stay updated with the latest happenings.
Deta

Inspired by iconic movie 'Before Sunrise'?
The movie evoked mixed responses: it was very well received in some quarters whereas many others had lukewarm reactions.
Critics have likened the format of the movie, which narrates through a series of conversations, with 'Before Sunrise' starring Ethan Hawke and directed by Richard Linklater.
The movie is based on facts curated from public records and interviews and 90% of it depicts reality.
Mixed bag of opinions

Joshua Kendall, a presidential historian said: "At the end of the Obama years, we get a glorification. At the end of the Bush years, we get a denigration." The

New York Times

commented: "Mr Obama hasn't even left office, but the cinematic hagiography has begun."
About

Barack Obama vis-a-vis George. W. Bush
'Southside With You' has had a massive release in 813 theatres after being received very well at the Sundance Film Festival in January 2016.
Opinion polls show the President's approval rating riding well above 50% which is in stark contrast with George W. Bush: the last year of his term as President saw the release of a scathing biopic, W by Oliver Stone.
30 Aug 2016

A fond farewell to Barack Obama
Love Entertainment news?


Stay updated with the latest happenings.
Barry: Due to release in 2016

Barry, starring Ashley Judd and Jenna Elfman, is a biopic set during the time Mr. Obama was a college student in New York City. Devon Terell plays Barack Obama in this movie directed by Vikram Gandhi.