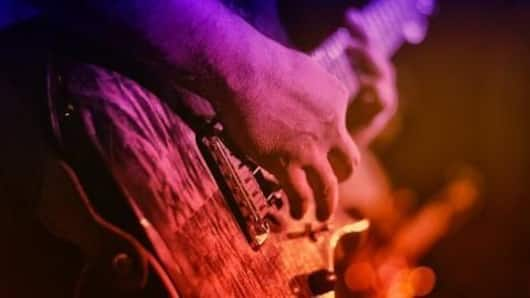 5 best YouTube channels to help you learn guitar
Guitars are wonderful, you strum a few strings and music is made. More importantly, guitarists are cool! But being a rockstar needs some hard work and dedication.
However, it is not really important to take guitar lessons. There are channels on YouTube that can teach the basics of guitar.
So, don't wait. Pick up that guitar, and learn from these 5 YouTube channels.
Best for beginners, a hands-on learning channel
Justin Sandercoe is the man for beginners. He runs a YouTube channel called Justin Guitar.
He enjoys over 800,000 subscribers. Though his beginner-level videos are the best, Justin also helps seasoned guitarists through complex solos in some of his videos.
He has another channel where he teaches particular songs if guitarists want something specific.
His efficiency and charming manner make him a great teacher.
Jam away from the very first day
GuitarJamz, which enjoys over 2 million subscribers, is one of the most popular YouTube channels.
The channel hosts a lot of guitar teachers, notably including Marty Schwartz, who make it really simple for beginners.
The teachers are patient and smart to make the difficult lessons seem easy as well.
If you're new to guitar, this channel is your best friend and teacher.
Love Entertainment news?
Stay updated with the latest happenings.
Yes, notify Me
A host of different guitars to master, just one destination
Nate Savage's channel Guitareo enjoys nearly 500,000 subscribers.
He teaches blues, rhythm, and lead guitars. However, the best part of the channel is the organized structure of it.
The title screens of the videos make the content clear for newcomers.
Nate makes an excellent teacher as he nips bad habits in the bud with videos like 'How to hold the guitar properly'.
Structure your own lessons and become a guitar hero
JamPlay is a reliable tutorial channel on YouTube that enjoys nearly 250,000 subscribers.
This channel covers everything - from the very basic to pro solos dissected down to the last riff.
However, the problem is the structure. Users have to look for the videos and see which suits them best.
It's a long way to the top if you want to rock and roll!
For those about rock, we salute you
TrueFire is described by Guitar Player Magazine as "the planet's largest and most comprehensive selection of online guitar lessons".
They enjoy over 300,000 subscribers. Their roster includes various artists and educators.
The best part of their channel is the interactive nature and the wide variety of videos available.
Notably, this site is better for those who want to play some jazz and blues.