Entertainment
29 Sep 2018
#BollywoodExposed: Tanushree alleges Nana is still harassing her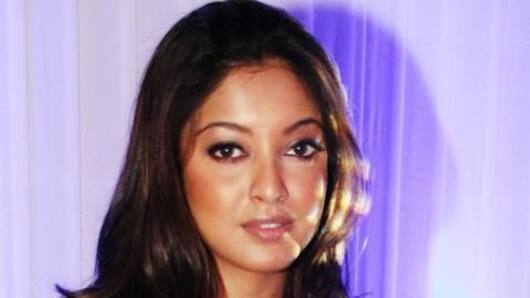 The candor and courage which Tanushree Dutta has displayed this week is commendable, but despite that nothing seems to have changed for the actress, once allegedly harassed.
In a statement, Tanushree said Nana Patekar, the Bollywood star, is still harassing her.
Tanushree said Nana is threatening her with legal route and intimidating her.
Here's more on it.
In context
Nana Patekar is still harassing me: Tanushree Dutta
Statement
Ten years on, Nana is still harassing Tanushree, claims statement
The reported statement refers to a man claiming to be Nana's advocate.
"He is calling up people close to Tanushree and media houses alike, threatening to drag Tanushree to court for speaking up," it read.
Further, the statement highlighted that even after a decade, Nana is harassing Tanushree with, 'legal threats and intimidation tactics', despite the entire world watching.
Farah's post
Tanushree is upset with Farah Khan. One can't blame her
The statement released by Tanushree's team also revealed that she was upset with Farah Khan.
Days after Tanushree leveled serious allegations, Farah flew with Nana for 'Housefull 4' shooting, being absolutely indifferent to the alleged abuse.
"Farah's Instagram post has appalled her. Being a woman herself, Farah has made her stand very clear by going ahead with Nana for the Housefull shoot," it read.
Love Entertainment news?
Stay updated with the latest happenings.
Notify Me
Rather than acknowledging, Farah happily posed with Nana
#MeToo
Will Tanushree's allegations lead to Bollywood's #MeToo movement?
In an interview, Tanushree said we don't deserve #MeToo because the society's first reaction when a woman speaks up, is to judge her.
Even in this case, Tanushree got limited support from Bollywood, days after she broke the silence, and the likes of Amitabh Bachchan and Salman Khan chose silence, nevertheless.
Tanushree's allegations are serious and the time for Bollywood's #MeToo is now.