Entertainment
13 Oct 2018
#MeTooBollywood: Casting directors Mukesh Chhabra, Vicky Sidana accused of sexual-harassment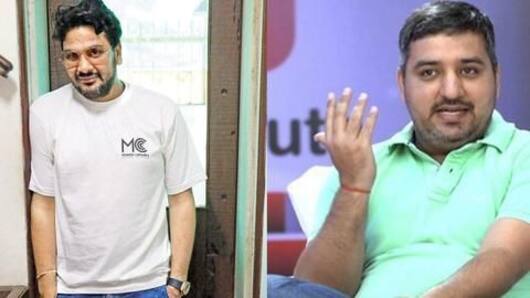 The fire of #MeToo movement has engulfed several celebrities so far. And now it has turned towards casting directors, Mukesh Chhabra and Vicky Sidana.
The two have been accused of sexual misconduct by multiple women. The women alleged they were harassed under the pretext of auditions.
While the revelations have once again exposed the dark side of B-town, Mukesh and Vicky have claimed innocence.
In context
Mukesh Chhabra, Vicky Sidana accused of sexual harassment
First Allegation
Allegation 1: Mukesh touched an aspiring actress inappropriately
An aspiring actress claimed that Mukesh touched her inappropriately during an audition in 2015.
She said that during the audition, Mukesh asked her to enact a hugging scene.
"Under the pretext of showing me how the scene should be performed, he grabbed me hard and felt me up. I could feel his hand on my butt," the victim said.
This must be horrifying.
Second Allegation
Allegation 2: Mukesh asked for sexual favors from woman
In another allegation, a woman has come forward with a phone recording in which Mukesh can be purportedly heard asking for sexual favors.
Mukesh asked the victim to 'compromise' with people in power to get selected in movies.
"You'll have to compromise, get physical with people in power. I am not promising that people ready to compromise get selected," he said in the recording.
Love Entertainment news?
Stay updated with the latest happenings.
Notify Me
Third Allegation
Allegation 3: Vicky groped model's sister during a photoshoot
The third allegation came against Vicky Sidana. He was accused of misbehaving with a model's sister.
"He pushed my sister on the couch and squeezed her breast, all the while muttering, 'Actress kyun nahin ban jati," the model shared.
She claimed Vicky harassed her too. He allegedly told her offering sex would get her good offers in the industry.
Fourth Allegation
Allegation 4: Vicky harassed an actress at his home
The fourth allegation was about Vicky sexually harassing an aspiring actress at his home.
The victim said that she was invited there to discuss a project which turned into a horrible incident for her.
"He grabbed me from the side and tried to hug me. I could feel his d*** hard against my thigh. I somehow managed to run," she said.
Mukesh's statement
Meanwhile, Mukesh threatens to take legal-action for tarnishing his image
Mukesh vehemently denied the allegations leveled against him and said he would take the legal route to save his image.
He said that these false accusations cannot take away the hard work he has put in creating a niche in the industry.
"If anyone is indulging in rumor mongering and mischievous slandering, I'll take every possible legal action to protect my reputation," Mukesh added.
Vicky's statement
Separately, Vicky says casting directors are harassed
Vicky also rubbished the allegations and said that he never called anyone home.
He also stated that it is the casting director who is harassed by budding actors, and they send objectionable messages.
Further, Vicky mentioned that they often face the wrath of actors for not casting them.
"They harbor ill feelings towards us and this is an attempt to malign me," he added.