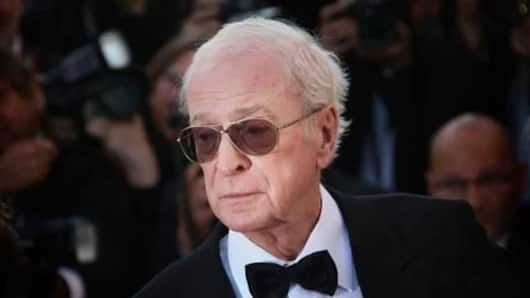 Michael Caine says casting couch was Hollywood's open secret
Michael Caine is a veteran actor, with several acclaimed movies to his name and who has been around in Hollywood for a long time.
The 85-year-old has admitted that the casting couch has been a long time problem within the industry.
To make matters worse, everyone knew about it, notably, Caine included, and no one did anything to address the heinous practice.
The extent of the casting couch problem
Caine said that casting couch was such an open secret that it was almost a joke.
He also admitted to knowing producers like Harvey Weinstein who curried sexual favors from aspiring actresses in return for roles.
However, he always thought the casting couch was an exploitative and unfair practice that actresses could accept or turn down, but was unaware of actual physical attacks.
The problem of awareness without action
Caine came across as empathetic in his account about the unfair nature of the casting couch and how he wished there was something he could do about it.
However, he said that he was a nobody in Hollywood then, and could not fight big producers.
Moreover, since he thought there were no physical attacks, perhaps he did not comprehend the gravity of the problem.
Love Entertainment news?
Stay updated with the latest happenings.
Yes, notify me
A safer work environment post #MeToo
Despite the persistent problem of the casting couch, Caine believes that women in the industry are now safer post #MeToo.
Ever since someone powerful like Weinstein had to face legal justice thanks to a few brave women who came out with their accounts of sexual abuse, other big producers have been afraid to exploit upcoming stars, abusing their power and influence for sexual favors.
The complicity of silence and Caine's short-sightedness
Despite the respect this author holds for Caine's vocal opinions during #MeToo, there is a marked short-sightedness.
Someone who exploits their power to trade roles for sexual favors could easily escalate to sexual abuse if refused. They would feel their authoritative position challenged, and sexual dominance would reassert said power.
Claiming ignorance about physical abuse does not absolve Caine for not speaking out earlier.
The politics and economics of remaining silent
To continue critiquing Caine's contradictory statements, he had only been powerless when he started off in Hollywood.
However, the casting couch problem was there before he joined and continued even after he became a star. Yet, he did not call anyone out despite admittedly knowing such producers.
His empathy for the plight of women seems too little too late and hollow, in this light.