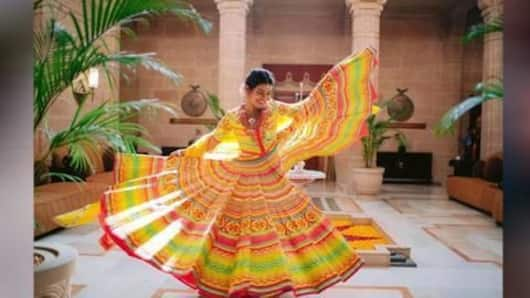 #BollywoodHypocrisy: Priyanka trolled for post-wedding fireworks after 'No Crackers' gyaan
Priyanka Chopra and Nick Jonas got married in a grand ceremony on December 1, 2018.
After a whirlwind romance, closely followed by the media, the couple had their Christian wedding, where they exchanged vows of 'I do' keeping with Catholic traditions, at the Umaid Bhawan Palace in Jodhpur.
However, controversy kicked off soon after the ceremony when fireworks went off.
Read about it here.
Where there is fire, there is smoke
Credits:
Following the gala wedding, there was a firework display at the palace which went on for three minutes and was captured on camera.
Ironically this went directly against the very motto Priyanka preached during Diwali, regarding bursting no crackers and celebrating a cracker free Diwali.
Netizens were quick to point out her hypocrisy in failing to follow her own slogan and began the trolling.
The Netizens have passed their judgment, and why not
Netizens hit the keyboards, not exactly shaming her for bursting firecrackers and polluting the environment in general, but for her hypocrisy of not supporting firecrackers during Diwali, but bursting them at her own wedding.
Some demanded both Nick and Priyanka be arrested for violating the Supreme Court verdict, while some pointed out the double standards of celebrities and how their PR managers deserved blame.
Love Entertainment news?
Stay updated with the latest happenings.
Yes, notify me
Check out the hypocrisy here
This made my day. Woman who exhorted others to not enjoy a fireworks display, lights up the whole town with a fireworks display at her wedding. (h/t @rishibagree) pic.twitter.com/CTsHkVZBJc

— Anand Ranganathan (@ARanganathan72) December 1, 2018
Hitting the nail on the head
Priyanka Chopra is asthmatic and animal caring during Diwali, she wears masks in US to show pollution problems, but on her wedding, she wants us to inhale sulphates and monoxides for hours. She can afford to do it because she is a self dependent woman. Don't troll her Hindu Males

— Karl Maarx (@Karl_Maarx) December 2, 2018
The personal should be the political
Credits:
Priyanka's slogan came from her advertisements with Cipla's respiratory business unit, where she spoke of her asthma and how we should avoid pollution and firecrackers during Diwali to help asthmatic people like herself.
It seems strange, caught in the magical land of her wedding, Priyanka failed to realize the potential damage a three-minute firework display could do to the environment, animals, and asthmatics.
Taking a nuanced view to the hypocrisy
While Priyanka's hypocrisy is beyond question, what should be pointed out is the environmental pollution and not the hypocrisy since the former is presumably the larger picture for internet critics.
Without defending Priyanka, one must consider the pollution from firecrackers at one wedding weighed against an entire country bursting them on the same day.
Nonetheless, Priyanka should practice little more of what she preaches.