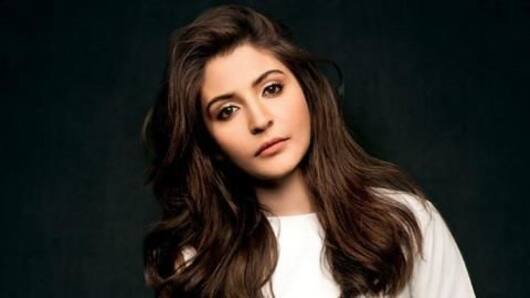 Anushka Sharma on pregnancy rumors: They are absurd
It's been a hectic year for Anushka Sharma. The lady, who married cricketer Virat Kohli in 2017, had four releases this year - Pari, Sanju, Sui Dhaaga and now Zero.
While her professional life is on a roll, her personal life lately caught the headlines as there were constant speculations about her pregnancy.
However, Anushka has shunned the rumors and called them absurd.
You can't hide pregnancy, says Anushka
During her recent interview with Hindustan Times, Anushka addressed the issue and categorically called them mere rumors.
She maintained that pregnancy can never be secretive.
"You can hide a marriage but not pregnancy. People can write nonsense but they will only look foolish after four months as you also need to see it," Anushka said.
Rumors are part of actor's life, says Anushka
Anushka also emphasized that such speculations are a part and parcel of an actor's life.
"People marry you off even before you are hitched and make you a mother before you are pregnant," she quipped.
However, Anushka prefers not paying attention to such rumors.
"When I read about such stuff, I think, 'where do such absurd things come from?'" she added.
Love Entertainment news?
Stay updated with the latest happenings.
Yes, notify Me
Anushka not to sign any films post 'Zero'
Undoubtedly, Anushka has been working round-the-clock. But after a hectic year, the actress is thinking to take some time out for herself.
While talking to PinkVilla, Anushka revealed that she isn't signing any films post Zero.
"I need to take some time off before putting myself in the next project. I don't want to sign films just for the heck of it," she stated.
Anushka on 'Zero': It's larger than life
Currently, Anushka is busy promoting her upcoming release Zero opposite Shah Rukh Khan.
The actress is quite excited about the movie wherein she plays the role of a scientist with cerebral palsy.
"It was extremely challenging for me to play Aafia. It's interesting because you see the spirit of her character, which is so amazing. The film is larger than life," Anushka told DNA.