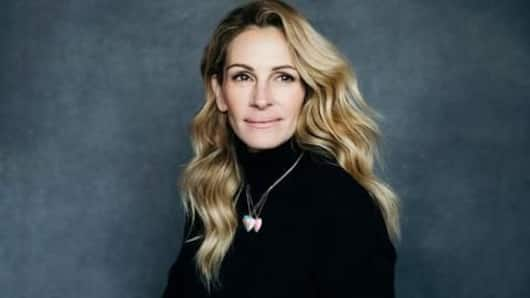 #WhatATypo: Julia Roberts' 'holes' get better with age
Julia Roberts is a veteran Hollywood actress with notable roles to her name including Pretty Woman, Notting Hill, My Best Friend's Wedding and Erin Brockovich.
Having had a stellar career that has spanned for more than 30 years, a weekend feature was recently run on the 51-year-old actress.
However, the intended glorification of her acting devolved into humor due to a silly typo.
NY-based newspaper makes glaring typo in headline, amuses social media
Credits:
The story about Roberts' career was first run by AP and picked up by notable outlets like The Washington Post and The New York Times.
However, one NY-based outlet, The Post-Journal from Jamestown, made a glaring typo in the headline.
The story about the star getting better roles as she progresses in her career received a cruder meaning and became the butt of jokes.
Typo: Roberts Finds Life, Her 'Holes' Get Better With Age
In all probability, the newspaper was trying to cut down the headline to fit, when a change in text led to humorous consequences.
Their headline read, "Julia Roberts Finds Life and Her Holes Get Better With Age".
Naturally 'holes' was supposed to be 'roles' and the paper was forced to apologize for the obvious mistake.
However, by then, netizens had made the error viral.
Love Entertainment news?
Stay updated with the latest happenings.
Yes, notify Me
My holes have only gotten worse with age, remarks Philipps
Credits:
Netizens were quick to apply their wit and Busy Philipps, who interviewed Roberts last month on her talk show, pointed out that maybe that's why she was a movie star since Busy's holes had "only gotten worse with age."
Eric Spitznagel of New York Times Magazine commented, "I like to think all of our holes are getting better with age. Also, copyediting is important."
Erring is human, to publish it, is the copyeditor's fault
I like to think all of our holes are getting better with age. Also, copyediting is important. pic.twitter.com/uNG0ZKgurx

— Eric Spitznagel (@ericspitznagel) December 9, 2018
We don't know about holes, but roles are getting better
While the internet was cackling with laughter at the error, Roberts has not reacted to the cruder meaning hinted at by the typo.
Nonetheless, her roles indeed are getting better. She received critical acclaim for Homecoming, the psychological thriller on Amazon, which recently received a Golden Globes nomination.
Notably, she also starred in the drama Ben is Back that releases on December 14, 2018.