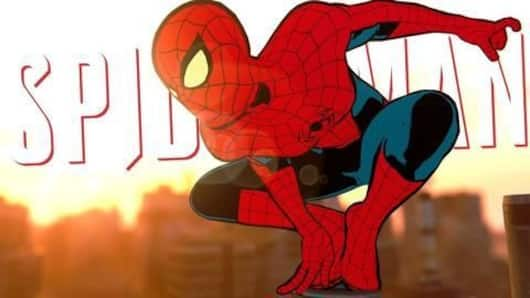 #ComicBytes: Marvel's Spider-Man is getting the most interesting story
Spider-Man is one of Marvel's most popular superheroes and was created by Steve Ditko and the late Stan Lee.
Having appeared first in August 1962, the webslinger has had some glorious issues over the near 60 years of comic runs.
However, Marvel, today, announced their latest plans about the upcoming Spider-Man series, and it has the potential of being one of the most intriguing Spidey stories till date.
All details about the new comic
Credits:
The new Spider-Man comics will be a six-part miniseries titled Spider-Man: Life Story. It will launch entirely in Spring 2019 with the first issue hitting shelves in March.
It will be penned by Chip Zdarsky who is hot off the success of Peter Parker, The Spectacular Spider-Man, and the artist on board is Mark Bagley known for his work on Amazing and Ultimate Spider-Man.
What will the story be about?
The series will track Spider-Man's progress over the years from the time he was a superhero in 1962. Spanning over six decades, it will explore Spidey in a changing world, taking major moments from each decade.
The first issue will deal with events of 1966 as Peter Parker's Spidey struggles with power and responsibility against the backdrop of the US entering the Vietnam War.
Love Entertainment news?
Stay updated with the latest happenings.
Yes, notify Me
Zdarsky expresses excitement at the comic's prospects
Zdarsky said, "I guess I'm just not done with Spidey! This is an idea I've had since I first started working for Marvel, something that explores the characters and the Marvel universe on a deeper level, where time changes both the characters and the world".
Why this comic promises to be the most intriguing?
Credits:
Superheroes as we know them, rarely age. They maintain a state of stasis and fixed code of ethics.
However, in the upcoming Spider-Man issue, the story will explore the changing world around the webcrawler, perhaps forcing him to reconsider some ethics.
Interestingly, perhaps, it will raise the question of the need for heroes and villains in today's world, making the series' potential truly exciting.