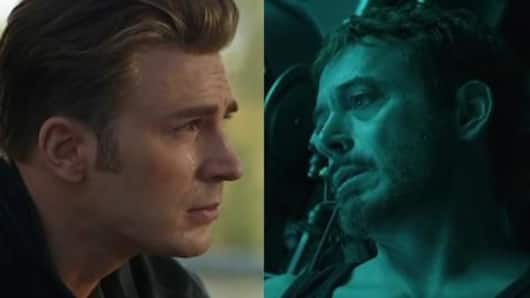 5 most anticipated superhero movies of 2019
2019 is going to be a huge year for fans of superhero and comic movies.
Well obviously, Marvel has two mega releases lined up Captain Marvel and Avengers: Endgame, and we fully expect these films to be talked about all year.
However, there is a host of Marvel, DC and other comic movies hitting the theaters that have us hyped for the new year.
We have left out the obvious films in this list
In this list, we've left out the obvious choices, Captain Marvel and Avengers: Endgame. We all know we are waiting to meet the new Avenger and then see how she helps the surviving heroes take down Thanos. However, here we've enlisted other major superhero films.
Joker: Not a superhero, but a villain we all love
Okay, technically the Joker is not a superhero. But this DC movie is highly anticipated.
Releasing on October 4, it stars Joaquin Phoenix as the Joker, and the amazing cast includes the likes of Robert De Niro.
The film promises to explore the origin story of Joker and the set photos we have seen promises Phoenix to portray the Joker in his mad intensity.
Love Entertainment news?
Stay updated with the latest happenings.
Yes, notify Me
The half demon returns, cooler and meaner than ever
Releasing on April 12, Hellboy is a reboot of the series, and stars David Harbour in the titular role.
The film, which promises to be a grungy revision of the 2004 films, will have Hellboy battle the Blood Queen in England, who's bent on revenge.
It will be an R-Rated movie and the trailer shows how the action and humor will be notched up.
Dark Phoenix: A dangerous mutant arrives
Releasing on June 7, Dark Phoenix will be a sequel to X-Men: Apocalypse.
The cast of James McAvoy as Charles Xavier, Michael Fassbender as Magneto and Jennifer Lawrence as Mystique, all return.
This time it is about Sophie Turner's Jean Grey as she struggles with her powers forever tipping towards the edge of becoming the dangerous Dark Phoenix, losing control and wreaking immense destruction.
Shazam! is where a 14-year-old turns into a superhero
Releasing on April 5, Shazam! is DC's expansion into a new crop of standalone superhero movies.
The story explores Billy Batson, a 14-year-old who is gifted with powers from a wizard.
As a result, he can turn into a powerful character called Shazam, simply by uttering the word.
The origin story excites us as the trailer promises moments of humor packed in with action.
Spider-Man returns, this time to face Mysterio
Fans might have missed that Marvel is not releasing two, but three movies this year.
Spider-Man: Far From Home releases on July 5.
Tom Holland returns for the sequel and seems to enjoy his time in Venice, on vacation, until Nick Fury assigns him on a mysterious secret S.H.I.E.L.D mission that might have Spidey working with the villain Mysterio, an unlikely ally.
Will the Joker movie have Batman in it?
Asked 2018-12-25 00:24:08 by Aaradhya Singh
Answered by NewsBytes
In all likelihood, the Joker movie will not have Batman in it. However, there might be a point where he meets Alfred and Bruce Wayne.
Is the new Spider Man movie set after 'Avengers: Infinity War' ?
Asked 2018-12-25 00:24:08 by Angel Kapoor
Answered by NewsBytes
It is unlikely that the new Spider-Man movie is set after the events of Infinity War since Spider-Man disappeared after Thanos' finger snap.
Is Shazam a part of the Justice League?
Asked 2018-12-25 00:24:08 by Parakram Chopra
Answered by NewsBytes
Yes, Shazam does eventually become a part of the Justice League but this movie will just show the superhero's origins.
Is the X-Men movie also a Marvel film?
Asked 2018-12-25 00:24:08 by Aaryan Mehta
Answered by NewsBytes
No, despite the comics being Marvel comics on which the films are based, X-Men franchise is not owned by Marvel Studios, yet.