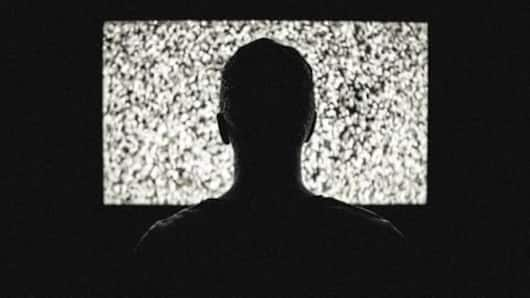 5 most anticipated English television shows of 2019
The year's end is upon us and as 2019 approaches, we can go in safely knowing it holds good content in store for us.
Some of our favorite shows are getting new seasons, along with new shows that are releasing in the coming year. We cannot wait to see where the stories take us.
Read about 2019's 5 most anticipated shows, here.
'Stranger Things': Returning for third-season, story likely to follow monster
Stranger Things is returning for the third season.
While little is known about what the new season has in store, we can be sure it will surround the new shopping mall that the town of Hawkins is getting. This was shown to us in a teaser trailer.
The story will likely follow the monster from the Upside Down that was hinted in Season 2.
'Black Mirror': Another trip to the scary dystopia of technology
Black Mirror is returning for Season 5, and fans could not be more excited to find out what creator Charlie Booker has in store.
According to him, the new season will feature the most complicated thing they have ever done, so expect it to blow you away.
While the latest season was the weakest, fans can check out the upcoming movie, Black Mirror: Bandersnatch.
Love Entertainment news?
Stay updated with the latest happenings.
Yes, notify Me
'Peaky Blinders': The bad boys from Birmingham are back
Credits:
Although details about the show remain scant, Peaky Blinders will return for the fifth season.
After their encounter with the Italian mafia, the Shelby family emerged largely unscathed except for poor John (rest in peace!).
The new season will most likely see Thomas, the family head, trying to balance his duties as a Member of the Parliament while maintaining control of his criminal empire.
'The Punisher': He returns, along with his old villain, Jigsaw
The Punisher will arrive on Netflix in January.
While not much has been revealed, we saw clippings suggesting Frank Castle, aka the Punisher, is gearing up for war.
It is one of Marvel's last remaining series on Netflix, and this season will see Punisher's old villain, Jigsaw return.
We expect an intense conclusion to Punisher's story, as the show might be canceled post-Season 2.
'Game of Thrones': The show the world is waiting for
It does not need to be said that the entire world is waiting for the final season of Game of Thrones.
The show will release in April and fans cannot wait to see who finally gets to sit on the Iron Throne.
Promising an upcoming war where families of Westeros will have to unite against the approaching White Walkers, this is 2019's biggest show.
When will the Stranger Things season 3 trailer release?
Asked 2018-12-27 11:03:54 by Trishla Rao
Answered by NewsBytes
We don't know yet. They have released the title track tease which is like the previous 2 seasons. Hopefully, the trailer will drop soon.
Is Eleven coming back to 'Stranger Things'?
Asked 2018-12-27 11:03:54 by Abhinav Patil
Answered by NewsBytes
Yes, Eleven and probably even Kali from season 2 will be coming back to Stranger Things so expect a whole lot of superpowers!
Will Punisher season 2 be the last season?
Asked 2018-12-27 11:03:54 by Aditya Tambe
Answered by NewsBytes
Since Netflix is canceling all Marvel content, it is likely that season 2 of The Punisher will be the last season.
Will Tyrion Lannister die in season 8 of Game of Thrones?
Asked 2018-12-27 11:03:54 by Divya Mittal
Answered by NewsBytes
We don't know yet, but Peter Dinklage has hinted that death is not the worst ending for his character. I personally hope he doesn't die.