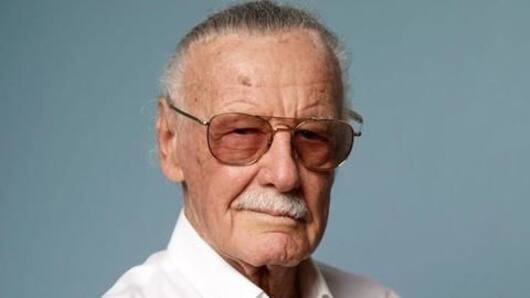 Remembering Stan Lee's best cameos on his birth anniversary
Stan Lee, the genius behind the creation of the Marvel Universe, unfortunately, passed away last month, on November 12.
Today, December 28, would have marked his 96th birthday. Although Lee departed from the realm of the living, he is not forgotten.
Lee lent his magic to Marvel's movies too.
On the maestro's birth anniversary, we take a look at his 5 most legendary cameos.
'Fantastic Four': A terrible movie saved by a great cameo
The 2005 movie Fantastic Four was an absolute disaster but had one of the finest cameos by Stan Lee.
Why is this cameo special? Because the character Lee plays was one he created himself.
Lee had played the mail carrier, Willie Lumpkin, who was seen greeting the Fantastic Four team when they arrived at the Baxter Building (their headquarters), in a memorable cameo.
'Avengers: Age of Ultron': Who's afraid of alien liquor?
Avengers: Age of Ultron has a scene where Thor takes out an Asgardian drink, which is apparently very strong liquor.
Lee, playing a World War II veteran rejects Thor's warning about the drink not being for mortal men, saying 'Neither was Omaha Beach, blondie!'
However, one shot gets Lee wasted, and as two men drag him out, he mumbles his famous catchphrase, 'Excelsior!'
Love Entertainment news?
Stay updated with the latest happenings.
Yes, notify me
'The Amazing Spider-Man': Lee saved by his greatest creation
Andrew Garfield starrer The Amazing Spider-Man had one of Lee's best cameos in an action sequence.
Lee, the librarian blasts classical music and works, unaware of a fierce fight between Spider-Man and Lizard, going on behind him.
Just as a table is about to hit him, Spider-Man saves Lee. This is extremely poetic, as Lee is saved by arguably his best comic creation.
'Captain America: Civil War': FedEx carrier who brings olive branch
Lee's cameo in Captain America: Civil War is not just funny but also significant.
He plays a FedEx delivery man who carries a package for Tony Stark, whose name he mispronounces as Stank.
However, the package he delivers is important to the plot of the movie, as it shows Steve Rogers or Captain America try and forward a message of truce to Iron Man.
'Guardians of the Galaxy Vol. 2': Perhaps the most significant
Lee's cameo in Guardians of the Galaxy Vol. 2 is perhaps the most significant.
Remember Lee's FedEx cameo in Civil War? Well, in this movie Lee recounts his exploits as a FedEx deliveryman to the Watchers, an ancient alien race who are overseers of the universe.
This makes Lee part of the cinematic universe as a Watcher Informant, traveling across time and space.
Will Stan Lee have a cameo in 'Avengers: Endgame'?
Asked 2018-12-28 17:28:56 by Muhammad Malik
Answered by NewsBytes
Yes, it has been confirmed that Stan Lee had already shot for the Endgame cameo before his death, so will appear in the film.
Will Marvel films pay tribute to Stan Lee?
Asked 2018-12-28 17:28:56 by Hansika Jindal
Answered by NewsBytes
Marvel's next movie Captain Marvel should be paying some kind of tribute to Stan Lee. Notably, Deadpool 2's PG-13 version, the first Marvel content to hit theaters after Lee's death, paid a touching tribute to him.
What other cameos by Lee were good?
Asked 2018-12-28 17:28:56 by Harini Singhal
Answered by NewsBytes
Two of my favorite Lee cameos are in Thor: Ragnarok where he asks Thor to be still while shaving off hair, claiming unsteady hands. Another is in Avengers where he does not believe in superheroes existing in New York.
What other movies will Lee have his cameos in now?
Asked 2018-12-28 17:28:56 by Aanya Trivedi
Answered by NewsBytes
Lee might have cameos in all Marvel movies of this year. It depends on the cameos he shot before his death.