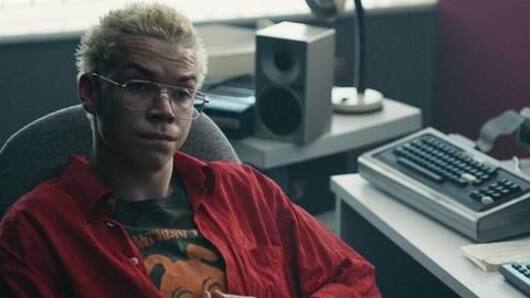 Will Poulter quits social media after negative 'Bandersnatch' reviews
Black Mirror: Bandersnatch released on Netflix recently and through this interactive movie, the streaming giant showed us the future of entertainment industry.
As both positive and negative reviews poured in, actor Will Poulter who plays Colin Ritman, a game developer, in the movie, decided to leave social media, claiming it was for the well-being of his mental health.
Here's all about it.
There are positives to enjoy, negatives best avoided, Poulter says
Credits:
Before Poulter quit, he stated, "I accept all criticisms and it's been a delight to learn that so many of you enjoyed what many people worked very hard to produce!"
He spoke of balancing social media engagements, saying "There are positives to enjoy and inevitable negatives that are best avoided".
Struggling with this, he changed his relationship with social media for mental well-being.
Love Entertainment news?
Stay updated with the latest happenings.
Yes, notify Me
Poulter is not quitting social media completely, actor claims
Despite his farewell message to social media, Poulter is not quitting social media completely.
He will continue using Twitter to support organizations he works with like @leap_cc, @bptcompany, @AntiBullyingPro, and @MayMeasure.
Poulter hopes to reduce personal expression while increasing focus on socially relevant issues.
He ended the message smartly with a Bandersnatch reference saying, "This is not the end. Consider it an alternative path".
Poulter joins Ruby Rose in ditching social media
Credits:
Poulter was supported by Detroit co-star, John Boyega who replied, "Best thing you can do mate, well done".
His decision to quit social media highlights a larger problem of stars quitting temporarily or permanently due to online bullying.
Ruby Rose quit Twitter following a backlash over her being cast as Batwoman. Millie Bobbie Brown of Stranger Things, too, only interacts through her anti-bullying account.
Poulter might be leaving social media, but not 'Black Mirror'
Although Poulter is quitting social media, his future on Black Mirror looks bright.
The star has impressed both Bandersnatch director David Slade and show creator Charlie Brooker, with his versatile acting.
Brooker said that Colin was a trans-dimensional character and he enjoyed writing the character so much that we might expect Colin to keep popping up in future episodes of Black Mirror.
Will Poulter return to social media?
Asked 2019-01-04 18:35:58 by Muhammad Jindal
Answered by NewsBytes
Poulter has not specified whether he is quitting social media permanently so there is always a chance of the actor returning.
Why did he quit in the first place?
Asked 2019-01-04 18:35:58 by Pari Chauhan
Answered by NewsBytes
Perhaps the negative criticism of Bandersnatch was too harsh online, forcing Poulter to quit social media.
Is Poulter going to return to future episodes of 'Black Mirror'?
Asked 2019-01-04 18:35:58 by Shreyas Malik
Answered by NewsBytes
Brooker intends on introducing Poulter like a mythic trans-dimensional character so he might appear in future episodes.
When is the new season of 'Black Mirror' arriving?
Asked 2019-01-04 18:35:58 by Pari Mistry
Answered by NewsBytes
Black Mirror is scheduled to get a new season in 2019 itself, though no release date has been mentioned.