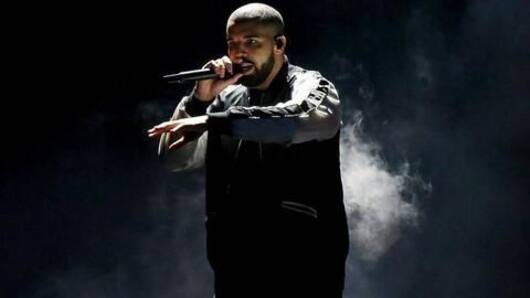 Drake kisses, gropes underage girl on stage, caught on video
Aubrey Drake Graham, better known as Drake, is a Canadian singer, rapper, record producer and songwriter.
Though globally known for hit songs like Kiki, Do you love me, Drake recently came under fire when an old tour video surfaced on social media, of him behaving inappropriately with an underage girl, kissing and groping her, while he was performing on stage.
Here's what had happened.
Check out the video of Drake and the underage girl
drake kisses underage girl, learns she's underage, then kisses her again but this time feels her breasts pic.twitter.com/oLkxZccHiS

— SPOOK GOD ALLAH (@thespookgod) January 4, 2019
Drake proceeds to grope and kiss female fan
Credits:
Drake's old video was first reported on by Daily Beast, which said the video was from 'years ago'.
The rapper is seen inviting a female fan on stage before proceeding to kiss on neck and grope her chest by placing his arms around her.
He then asks her age and when she says she is 17, the audience erupts in surprise.
Love Entertainment news?
Stay updated with the latest happenings.
Yes, notify Me
When he finds out she is underage, he jokes
Once Drake finds out she is only 17, the lewdness does not stop. He continues to joke about her being underage.
He says he does not want to go to jail just yet and objectifies her by asking why she has to be so 'thick'.
The rapper admits to having fun and not feeling guilty about it and ends by thanking the fan.
Even after knowing she is underage, Drake kisses fan again
Credits:
Despite knowing the fan is underage does not deter Drake, as he says, "I had fun, I don't know if I should feel guilty or not, but I had fun. I like the way your breasts feel against my chest".
He then proceeds to kiss her hands before kissing her all over the face, while thanking the fan who he had called onstage.
Drake has come under fire for liking younger girls
While Drake's old video surfacing could officially spell the end of the rapper's career, he has shown a pattern for liking younger women.
Drake, now 32, dates an 18-year-old model Bella Harris, whom he had known since she was 16.
His relationship and overt familiarity with 14-year-old Stranger Things star Millie Bobby Brown, which is apparently friendly, also drew criticism from some fans.
How did Drake respond?
Asked 2019-01-06 15:30:16 by Aarav Gavde
Answered by NewsBytes
Drake has not responded officially to the recently resurfaced video yet.
Where is the concert that this happened?
Asked 2019-01-06 15:30:16 by Amit Kadam
Answered by NewsBytes
Where the concert was, remains unknown. However, it was some time back.
Will Drake go to jail?
Asked 2019-01-06 15:30:16 by Aarav Jayaraman
Answered by NewsBytes
Unless the girl presses charges, it is unlikely he will go to jail.
Is Millie Bobby Brown in a relationship with Drake?
Asked 2019-01-06 15:30:16 by Ankita Kadam
Answered by NewsBytes
No their relationship, if claims are to be believed, is purely friendly at this point.