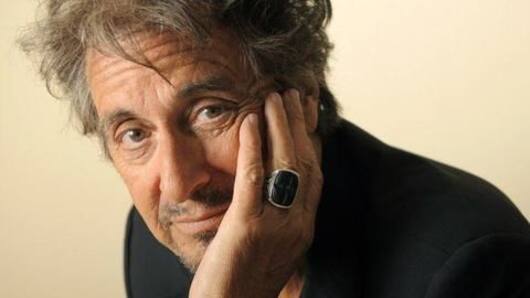 Al Pacino starring in Jordan Peele's Amazon series, 'The Hunt'
Jordan Peele is making the right waves in the entertainment industry, having made the acclaimed film Get Out, and having another anticipated horror film Us releasing this year.
The director is now making a drama series for Amazon titled The Hunt and legendary Hollywood actor Al Pacino has just signed on as a series regular.
Read all about this exciting news here.
Pacino plays Logan Lerman's mentor in 'The Hunt'
Credits:
The Hunt comes from Peele's Monkeypaw Productions and Sonar Entertainment.
Amazon has ordered 10 episodes for the series created by David Weil. Logan Lerman of The Perks of Being a Wallflower fame is already on board as a cast member.
Pacino, who won an Oscar for Scent of a Woman and Emmys for Angels in America and You Don't Know Jack, plays Logan's mentor.
Story follows Nazi hunters in New York, set in 1977
Set in 1977, the story follows the exploits of a group of Nazi hunters in New York City.
The group discovers that a band of high ranking Nazi officials have made a home in the US and are in the process of developing a scheme to create the Fourth Reich.
This group of hunters must embark on a bloody mission to stop the plan.
Love Entertainment news?
Stay updated with the latest happenings.
Yes, notify Me
Lerman's character wants revenge, Pacino plays veteran Nazi hunter
Credits:
In the upcoming show, Lerman plays the role of a young man whose grandmother gets murdered. Seeking to find the perpetrator and getting his own brand of revenge, the youth gets swept up in the Hunt organization.
Pacino plays a veteran Nazi hunter within the same group, who takes Lerman's character under his wing and serves as a mentor to the angry lad.
A slew of A-listed actors are heading to television
Pacino's move to a series marks an increasing number of A-listed actors who are heading to television.
Notably, Michael Douglas too recently won a Golden Globe for his role in The Kominsky Method.
Apart from Pacino's recent signing for The Hunt, which is expected to release sometime this year, the actor will also be seen on Netflix in Martin Scorsese's upcoming film The Irishman.
What did Al Pacino win an Oscar for?
Asked 2019-01-13 01:03:07 by Aaryan Gupta
Answered by NewsBytes
Al Pacino won an Oscar for The Scent of a Woman.
Which movies are Al Pacino doing in 2019?
Asked 2019-01-13 01:03:07 by Rajesh Rangan
Answered by NewsBytes
Al Pacino is appearing in Martin Scorsese's The Irishman and Quentin Tarantino's Once Upon a Time in Hollywood in 2019.
When will 'The Hunt' come out?
Asked 2019-01-13 01:03:07 by Pranav Rangarajan
Answered by NewsBytes
The Hunt is expected to release in 2019.
Can I see The Hunt in India?
Asked 2019-01-13 01:03:07 by Rishika Patil
Answered by NewsBytes
Yes, it will be streamed on Amazon Prime so if you have a subscription, you can see The Hunt in India.