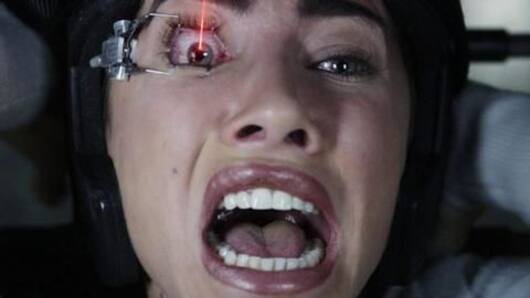 'Final Destination' franchise reboot is in the works
Get ready for another inevitable date with death as Final Destination franchise is getting a reboot.
The popular horror franchise from New Line Cinema was a major cash cow for the production studio in the 2000s.
Now, the reboot which is in the pipeline will be penned by Marcus Dunstan and Patrick Melton who are veterans in the horror movie genre.
Here, we report.
You cannot cheat death, is the franchise's premise
Credits:
The franchise movies were all based on one premise.
A character has a premonition about a deadly and horrific incident and warns several others, saving themselves from the fatal accident that inevitably happens in the next few moments.
However, death soon returns as a personified and unstoppable force to claim the lives of these survivors who cheated death, taking them one at a time.
The major money making franchise from the 2000s
The first movie released in 2000 and then four more movies were made through 2011.
The first movie made $112 million or nearly Rs. 789 crore worldwide, having been made on a budget of $23 million or nearly Rs. 162 crore.
The franchise minted $700 million or Rs. 4,926 crore, approximately.
Throughout, the franchise balanced shock and gore of elaborate deaths, with humorous moments.
Love Entertainment news?
Stay updated with the latest happenings.
Yes, notify Me
Details of reimagined movie remains scant
While the details of the upcoming sixth movie remain under wraps, it is going to be a reimagination of the original franchise. In the capable hands of Dunstan and Melton, who are best known for writing the Saw movies, the upcoming sequel seems promising.
New Line is a stalwart in the horror genre
Credits:
Apart from the cash making Final Destination franchise, New Line has been in the horror business for a long time.
They produced Nightmare on Elm Street in the 1980s.
Currently, they are responsible for the films in The Conjuring universe. In 2019, they have an Annabelle movie lined up for July 3 and the sequel to Stephen King's It, coming out on September 6.
Is Pennywise returning in 'It: Chapter 2'?
Asked 2019-01-14 00:19:11 by Pari Kapoor
Answered by NewsBytes
Yes It: Chapter 2 will see the heroes from the first film reunite to face Pennywise, as adults.
Who directed the 1st 'Final Destination' movie?
Asked 2019-01-14 00:19:11 by Ankita Jhadav
Answered by NewsBytes
James Wong directed the first Final Destination movie.
How many 'Final Destination' movies are there?
Asked 2019-01-14 00:19:11 by Devansh Rangarajan
Answered by NewsBytes
There are currently 5 Final Destination movies.
Can I see 'Final Destination' online?
Asked 2019-01-14 00:19:11 by Paridhi Sengupta
Answered by NewsBytes
Yes, they must be available for streaming or download, but discs should be available too, so I would urge you to purchase them.