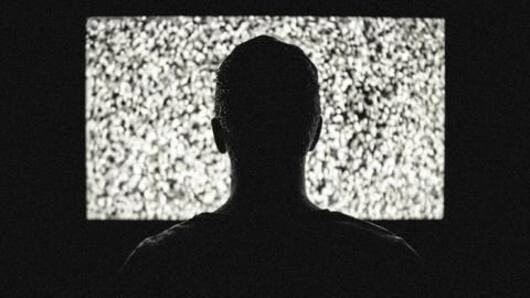 5 most anticipated Hollywood movies in February
2019 is shaping up to be a great year for movies, and we have already had a strong start to the year with big Hollywood releases like Bumblebee.
Halfway through January, we felt that we should give cinephiles a peek into all the different genres of films that February holds in store.
Here are the 5 most anticipated films of February 2019.
'Jacob's Ladder': A remake that will bend your mind
Jacob's Ladder is releasing on February 1, 2019, and is going to be a remake of the 1990 film of the same name.
The original story amassed a cult following for the mind-bending psychological thriller, where an experimental drug is given to Jacob Singer and his US military unit, leading to aggression and hallucinogenic consequences.
We hope the remake doesn't ruin the brilliant original.
'Velvet Buzzsaw': The horror of money interfering in art
Velvet Buzzsaw is coming to Netflix on February 1.
Starring Jake Gyllenhaal, Rene Russo, the film focuses on a supernatural force haunting a series of artworks by an unknown artist.
This force punishes those who let greed interfere in art, making a great commentary on money dictating aesthetics in modern art market.
We are most excited about this film due to cast and plot.
Love Entertainment news?
Stay updated with the latest happenings.
Yes, notify Me
'What Men Want': A remake with a feminist twist
What Men Want is a remake of the 2000 film What Women Want. It is scheduled to release on February 8.
The movie is a fantasy comedy, where a female sports agent is ostracized in the male-dominated industry.
However, she soon gains powers to hear men's thoughts.
We expect this film to critique workplace patriarchy and manage to entertain us at the same time.
'The Lego Movie 2': The sequel we all deserve
The Lego Movie 2: The Second Part is the highly anticipated sequel to 2014's The Lego Movie.
It releases on February 8, 2019.
The movie will see Emmet the master-builder from the first film trying to save his Bricksburg friends from the Duplo invaders.
The Lego movies are known to effortlessly combine humor with good messages and the new movie hopefully will not disappoint.
'Happy Death Day 2U': Killers and time-loop in anticipated slasher
Happy Death Day 2U is the sequel to the 2017 slasher movie Happy Death Day. It is scheduled to release on February 14.
Tree Gelbman, the protagonist found herself in a time-loop with a killer on her tail, in the first film.
In the sequel, she must face a new murderer.
Hopefully, the sequel will be as intense and bloody as the first part.
When is 'Avengers: Endgame' releasing?
Asked 2019-01-17 01:04:06 by Vishal Chauhan
Answered by NewsBytes
Avengers: Endgame is releasing on April 26.
When is 'Captain Marvel' releasing?
Asked 2019-01-17 01:04:06 by Diya Jayaraman
Answered by NewsBytes
Captain Marvel releases on March 8.
Can I watch Velvet Buzzsaw for free?
Asked 2019-01-17 01:04:06 by Anika Rangan
Answered by NewsBytes
No, you need to have a Netflix subscription to see Velvet Buzzsaw.
When is 'Velvet Buzzsaw' releasing?
Asked 2019-01-17 01:04:06 by Cheshta Chatterjee
Answered by NewsBytes
Velvet Buzzsaw releases on February 1, 2019.