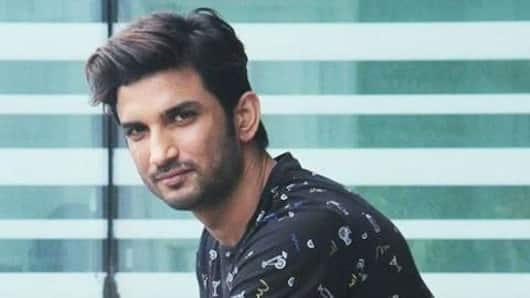 4 weird things which birthday boy Sushant Singh Rajput owns
Sushant Singh Rajput is talented, versatile and what do we even say about his good looks!
The charmer, who is scaling new professional heights, turned 33 today.
While his electrifying performances on the big screen make us happy, Sushant also aces the art of spending money.
On his birthday, here's looking at some weird things owned by SSR.
Sushant wanted to see Saturn-rings, so he bought a telescope
Credits:
The stars, moon, and planets interest Sushant. His Instagram posts tell us the actor loves astronomy.
To feed his fascination, Sushant bought an expensive telescope.
"It's one of the most advanced telescopes in the world and I'm going to be able to see Saturn's rings through it," he had said about his prized possession.
The 'star' is now close to the 'stars'.
Sushant also owns an expensive flight simulator
Sushant is living his dreams and ticked off one goal from his bucket list last year.
The actor gifted himself an expensive flight simulator and was excited about it.
Sushant shared the news on Instagram and wrote, "#LovingMyDream 1/150 ! 'GET A FLYING LICENSE !!' Buying this beauty (Boeing 737 Fixed Base Flight Simulator) to start loving/living my first of 150 dreams; to fly."
Love Entertainment news?
Stay updated with the latest happenings.
Yes, notify Me
We think Sushant's anthem is "I believe I can fly"
Sushant's house has everything he loves
Sushant also owns a bachelor pad in Mumbai which reflects his love for astronomy and books.
His living room has pictures showing different historical eras. The house also has an 'entertainment room' which speaks volumes about Sushant's passion for astronomy.
About his home, Sushant had said once, "My home is a mix of everything. It doesn't follow a pattern or a particular design."
Sushant is a proud owner of Maserati Quattroporte
We know Sushant has a penchant for astronomy and aviation. But he is also a car and bike enthusiast.
In 2017, the actor bought a brand new Maserati Quattroporte. It is one of the best luxury sports cars available in India.
Interestingly, SSR's garage already had a Land Rover Range Rover SUV and a BMW K 1300 R motorcycle.
Sushant surely loves wheels.
Sushant is fulfilling all his dreams. Are you?
What are the expensive things owned by Sushant?
Asked 2019-01-21 16:42:49 by Shreya Subramanium
Answered by NewsBytes
Sushant Singh Rajput owns several expensive things including the most advanced telescope, a flight simulator, a luxurious bachelor pad in Mumbai and a Maserati Quattroporte.
What are Sushant's upcoming movies?
Asked 2019-01-21 16:42:49 by Aaradhya Banerjee
Answered by NewsBytes
Sushant Singh Rajput will soon be seen as a dacoit in Sonchiraiya. He was also be seen as a soldier in Rifleman. Besides, the actor is in talks for 12 other movies also.
Is Sushant a part of 'Chanda Mama Door Ke'?
Asked 2019-01-21 16:42:49 by Aradhya Das
Answered by NewsBytes
No. Sushant Singh Rajput is not a part of Chanda Mama Door Ke. The actor walked out of the movie owing to date issues. Interestingly, Sushant is keen on making a space film with his own production house.
What is Sushant's age?
Asked 2019-01-21 16:42:49 by Muhammad Kapur
Answered by NewsBytes
Sushant Singh Rajput is celebrating his 33rd birthday on January 21. The actor is currently busy promoting his upcoming movie Sonchiraiya which is slated to release on February 8.