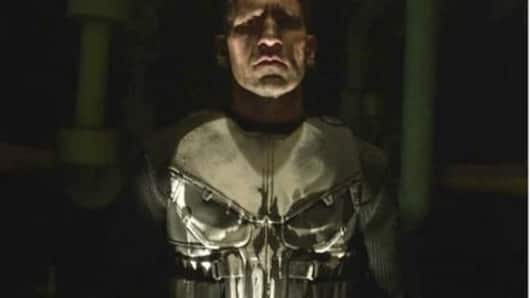 'The Punisher' producers speak about Netflix show possibly being canceled
The Punisher returned for a powerful second season on January 18.
We saw Jon Bernthal as Frank Castle, embracing the full consequences of being the vigilante Punisher.
Although Season 2 could not have been better executed in terms of characters, story, and action, one question on everyone's mind was whether Netflix would cancel the show post-season 2.
Now producers have addressed this.
Following serial cancellations, fans expect 'The Punisher' to be canceled
Credits:
As we reported, Netflix has begun canceling their Marvel content.
It started with Iron Fist and was soon followed by Luke Cage which had a solid two-season run. The biggest surprise was canceling Daredevil which was an absolute fan favorite.
As a result, fans began to expect that remaining Marvel shows Jessica Jones and The Punisher, too would be canceled after their latest seasons.
Showmakers are aware of possible cancellation
Showrunner Steve Lightfoot is aware of the possible cancellation looming over The Punisher.
However, when they started making the show Netflix had not begun canceling Marvel content, thus Season 2 ends on somewhat of a cliffhanger.
Nonetheless, Lightfoot claims he has written Season 2 to the best of his ability, hoping that even if it is the last, it will speak for itself.
Love Entertainment news?
Stay updated with the latest happenings.
Yes, notify me
Showrunner Lightfoot reflects on last season
Lightfoot said, "...if you've been in this business long enough... worked on shows that got canceled...My philosophy is always make every season like it could be your last. Don't save anything for next season, even if that means you've painted yourself into a corner."
Marvel TV boss, too, is disappointed with Netflix's decision
Credits:
Jeph Loeb, Marvel TV boss andThe Punisher's executive producer, was more outspoken than the reflective Lightfoot.
He said he was extremely disappointed by Netflix's decision.
He continued, "But when you're in the game, that's all you can do. Everyone has a favorite television show that has been canceled on every single network, and we just happen to be at that place right now."
How many episodes does 'The Punisher' season 2 have?
Asked 2019-01-21 18:24:12 by Pranav Kapoor
Answered by NewsBytes
The Punisher season 2 has 13 episodes.
Who is the new villain in 'The Punisher' season 2?
Asked 2019-01-21 18:24:12 by Angel Rodrigues
Answered by NewsBytes
John Pilgrim is the new villain in season 2 of The Punisher.
Who is Jigsaw?
Asked 2019-01-21 18:24:12 by Trishla Banerjee
Answered by NewsBytes
Jigsaw is Billy Russo who was introduced in season 1 as an old army friend of Frank Castle's who betrayed him and killed his family.
Does Karen Page return in season 2?
Asked 2019-01-21 18:24:12 by Navya Chattopadhyay
Answered by NewsBytes
Yes Karen Page returns in season 2 of The Punisher.