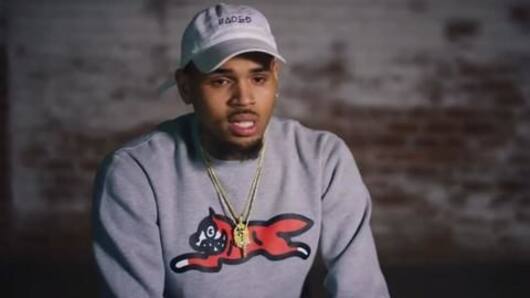 Chris Brown gets accused of rape, says 'This B!tch Lyin'
Chris Brown is a popular American singer with hits like Loyal, With You and Look At Me Now to his name.
However in a setback to the singer, Brown was arrested in Paris on Monday on rape charges along with his friend and his bodyguard.
Yesterday, Brown stated these allegations were false. He has been released since, as authorities are still investigating the case.
Parisian model accused Brown of rape in hotel room
Credits:
Closer Magazine reported an interview with the 24-year-old model who went by the pseudonym 'Karima'.
She said that she met Brown on January 15 night in Paris' Mandarin Oriental Hotel.
She then accompanied him to the Le Crystal club.
Karima alleged that Brown then convinced her to return to his hotel suite where she was assaulted by him, his friend and his bodyguard.
Brown denies charges, posts picture on Instagram with caption
Meanwhile, Brown not only vehemently denied the charges against him but also made his stance public.
He posted a picture on Instagram titled 'This B!tch Lyin'.
He captioned it, " I WANNA MAKE IT PERFECTLY CLEAR...... THIS IS FALSE AND A WHOLE LOT OF CAP! NNNNNNNEEEEEEEEEEVVVVVVVVVVEEEEEERRRRRR!!!!!! FOR MY DAUGHTER AND MY FAMILY THIS IS SO DISPRESPECTFUL AND IS AGAINST MY CHARACTER AND MORALS!!!!!".
Love Entertainment news?
Stay updated with the latest happenings.
Yes, notify me
Brown plans to sue accuser for defamation, lawyer claims
Credits:
Brown is going really aggressive against the accuser.
TMZ reports that Brown's lawyer in Paris, Raphael Chiche, has said they plan to file a defamation lawsuit as soon as possible.
He continued, "Chris Brown is free. No lawsuits were filed against him. He vigorously challenges the charges against him. A complaint for slanderous denunciation will be filed tomorrow with the public prosecutor of Paris".
Brown has a history of assault against women
Brown, who claims to be innocent, however has a long line of criminal charges against him.
In 2009, he pleaded guilty to assaulting then-girlfriend Rihanna whose bruised face appeared in shocking images.
In 2016, Brown was arrested for pointing a gun at a woman in Los Angeles.
Notably, if found guilty in this current case, Brown could face up to 15-years imprisonment in France.
How old is Chris Brown?
Asked 2019-01-23 14:29:12 by Aditya Pawar
Answered by NewsBytes
Chris Brown is 29 years old.
What is Chris Brown's full name?
Asked 2019-01-23 14:29:12 by Hemant Sharma
Answered by NewsBytes
Christopher Maurice Brown is Chris Brown's full name.
Which Grammy did Chris Brown receive?
Asked 2019-01-23 14:29:12 by Arnav Yadav
Answered by NewsBytes
Brown won the 54th Grammy Awards, best R&B album for F.A.M.E.
Can Chris Brown leave Paris after rape charges?
Asked 2019-01-23 14:29:12 by Saanvi Chattopadhyay
Answered by NewsBytes
As of now, Brown is free to leave Paris while the investigation continues.