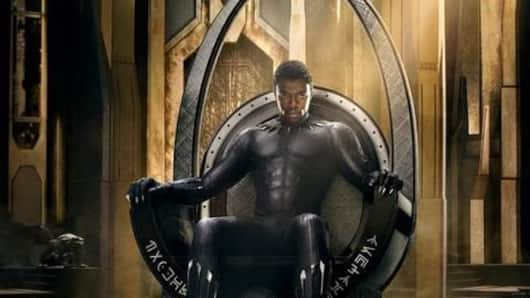 'Black Panther' wins most prestigious prize at SAG Awards
Before the Oscars, Black Panther is already making waves in other prestigious award ceremonies.
Ryan Coogler's groundbreaking Marvel film already broke quite a few glass ceilings by being the first superhero movie to get a nomination into the Academy's Best Film category.
Now, it has made history again on January 27, Sunday, at the Screen Actors Guild Awards by nabbing the most prestigious prize.
What awards did 'Black Panther' win?
At the SAG Awards, Black Panther won the best cast ensemble prize. This happens to be the most prestigious award offered by the SAG-AFTRA. It is the equivalent of the Oscar's best picture award. It also won for stunt ensemble in a motion picture.
How did 'Black Panther' make history at SAG?
Credits:
Black Panther, the critically and commercially acclaimed film from Disney and Marvel Studios, made history at the SAG by becoming the first superhero movie ever to win the best ensemble award.
It made another record at the award ceremony, by becoming the highest grossing film to win this award, having collected $1.35 billion or Rs. 9,604 crore approximately, from global ticket sales.
Love Entertainment news?
Stay updated with the latest happenings.
Yes, notify me
Who are the stars who received the award?
Marvel's Black Panther had an almost all-black cast, and the stars who received the prestigious award included Chadwick Boseman, the protagonist, Michael B. Jordan, the chief antagonist, Danai Gurira, Lupita Nyong'o, Andy Serkis, Sterling K. Brown, and Angela Bassett.
Despite prestigious award, 'Black Panther' fans were unhappy, here's why
Despite winning the prestigious award at SAG, Black Panther fans are not happy.
This is primarily because Boseman failed to thank the legendary Stan Lee, who passed away in 2018, while accepting the award.
Fans felt it was unfair to only mention people involved in making the film and not Lee or Jack Kirby, who wrote the comics, making the Black Panther film possible.
When did Black Panther release?
Asked 2019-01-28 15:28:48 by Hansika Chatterjee
Answered by NewsBytes
Black Panther released on January 29, 2018.
Who is the Black Panther?
Asked 2019-01-28 15:28:48 by Angel Chatterjee
Answered by NewsBytes
King T'Challa or Black Panther is the king of the fictional African nation called Wakanda.
Who is the villain in 'Black Panther'?
Asked 2019-01-28 15:28:48 by Arnav Malik
Answered by NewsBytes
Killmonger played by Michael B. Jordan is the chief villain in Black Panther. However, Ulysses Klaue, played by Andy Serkis is an antagonist too.
When is 'Avengers: Endgame' releasing?
Asked 2019-01-28 15:28:48 by Ridhi Kadam
Answered by NewsBytes
Avengers: Endgame will hit theaters on April 26, 2019.