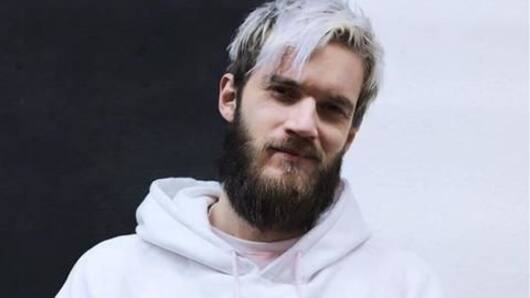 PewDiePie v/s T-Series: YouTuber desperately streams Fortnite to stay ahead
PewDiePie or Felix Kjellberg is the leader in terms of subscriber numbers on YouTube.
However, for quite some time, he has been facing tough competition from the Bollywood label T-Series as far as numbers are concerned.
As we reported, this feud has been continuing for a long time.
Now PewDiePie has started streaming Fortnite, in a desperate attempt to beat T-Series' subscriber numbers.
PewDiePie started with horror video game clips before dominating YouTube
Credits:
PewDiePie came to the scene eight years ago when Swedish video creator Kjellberg started posting horror video game clips along with his reactions.
As the channel grew, he branched into other categories including vlogs, commentary and comedy videos.
The YouTuber did run into some controversies back in 2017, but his channel kept growing, dominating as the most subscribed channel on YouTube since 2013.
However, T-Series soon caught up with PewDiePie's popularity
Despite PewDiePie dominating YouTube, T-Series soon began to catch up.
Recently their marginal difference in terms of subscribers came as close to 50,000.
By the time news had spread about the two popular YouTube channels being neck to neck, this difference had gone down to only 29,000.
As desperate times called for desperate measures, PewDiePie turned to the world's most popular game for help.
Love Entertainment news?
Stay updated with the latest happenings.
Yes, notify Me
Fortnite to the rescue of PewDiePie
Credits:
PewDiePie began streaming Fortnite on his channel in a last-ditch attempt to beat T-Series.
He put his faith in the popularity of the game, due to its integral position in popular culture.
While playing in the squad mode, the YouTuber saw a jump in the number of subscriptions in the very hour of his streaming, giving him a margin of 90,000 over T-Series.
What is Fortnite?
For those unaware, Fortnite by Epic Games belongs to the battle royale genre of gaming.
In the game, players must loot and kill 99 opponents in order to win the Victory Royale on an ever-shrinking map.
The game has gained immense popularity due to its quirky visuals, smooth gameplay and continuous addition of new and exciting content that keeps gamers coming back for more.
How old is PewDiePie?
Asked 2019-02-05 00:07:12 by Arnav Jaiteley
Answered by NewsBytes
PewDiePie is 29 years old.
Who founded T-Series?
Asked 2019-02-05 00:07:12 by Paridhi Chauhan
Answered by NewsBytes
Gulshan Kumar founded T-Series.
When was T-Series founded?
Asked 2019-02-05 00:07:12 by Vihaan Chatterjee
Answered by NewsBytes
T-Series was founded in 1983.
Who currently owns T-Series?
Asked 2019-02-05 00:07:12 by Tejas Gavde
Answered by NewsBytes
Bhushan and Kirshan Kumar own T-Series currently.