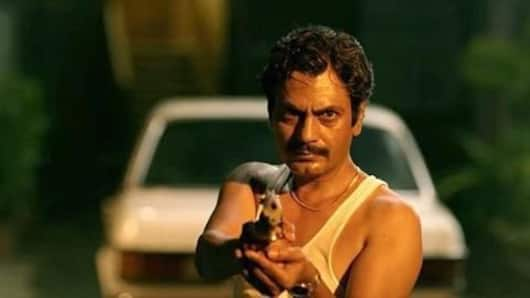 'Sacred Games' casting director says Season 2 will be mindblowing
Sacred Games on Netflix made quite the buzz when Season 1 showed the story of the feared gangster Ganesh Gaitonde played by Nawazuddin Siddiqui and the honest cop Sartaj Singh, played by Saif Ali Khan.
While fans eagerly await the arrival of the second season, the casting director, Shivam Gupta, has said that Siddiqui and Saif would blow away the audience's minds.
Read on.
Second season will have new talent, be bigger than imagined
Credits:
Gupta spoke of Season 2, saying, "Saif Ali Khan and Nawazuddin Siddiqui will blow your mind away in the second season of the web-series. You cannot even imagine how big it would be".
Without revealing new actors' names, he said, "If you were amazed by the actors in the first season, the second one will have talents that have never been seen on screen".
Nawazuddin also opens up to Season 2's expectations
Season 2 which is being shot in Cape Town and Johannesburg has been hyped by Nawazuddin as well. He said Season 2 "should arrive between June and August. You will forget the first season after watching the second season".
Love Entertainment news?
Stay updated with the latest happenings.
Yes, notify Me
Where will Season 2 take the story?
To jog fans' memory, Season 1 saw Gaitonde kill himself as the rest of the story was told in the form of a flashback.
Season 2 will seek to further explore Gaitonde's story and violent rise to power, while featuring Pankaj Tripathi's character, Guruji, in a much more pivotal role.
The relationship between Gaitonde and Guruji will drive the story in Season 2.
New director takes over for Season 2
While Anurag Kashyap and Vikramaditya Motwane were the co-directors of Season 1 of Sacred Games, Motwane will be replaced by Neeraj Ghaywan, who is stepping into the shoes of the director, for the upcoming second season of the show.
What is the release date of season 2?
Asked 2019-02-11 06:26:28 by SHREYA KALRA
Answered by NewsBytes
Netflix has not given a release date for season 2 yet.
Where can I watch Sacred Games?
Asked 2019-02-10 15:09:20 by Arnav Rodrigues
Answered by NewsBytes
If you have a Netflix connection, you can stream Sacred Games there.
How many episodes were there in Sacred Games season 1?
Asked 2019-02-10 15:09:20 by Aarav Nair
Answered by NewsBytes
There were 8 episodes in Sacred Games.
What role did Radhika Apte play in Sacred Games?
Asked 2019-02-10 15:09:20 by Arjun Dutta
Answered by NewsBytes
Radhika Apte played Anjali Mathur, a law enforcement analyst, in Sacred Games.
Who plays Katekar in Sacred Games?
Asked 2019-02-10 15:09:20 by Chirag Mukopadhyay
Answered by NewsBytes
Jitendra Joshi plays Katekar in Sacred Games.