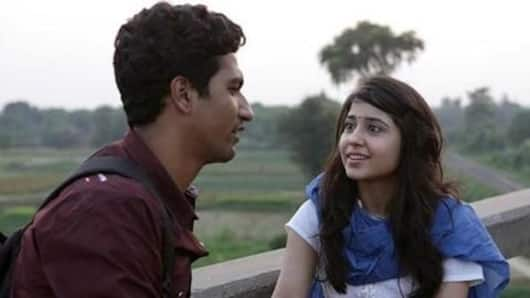 'Kaala', 'Masaan' shortlisted for first Dalit Film Festival in US
Art seeks to comfort the disturbed and disturb the comfortable, giving voices to those who are silenced by societal structures of oppression.
In this context, for the first time in an unprecedented move, there will be a Dalit Film Festival organized by several US-based organizations on February 23 and 24, and several Dalit artists are heading to New York City.
Here's all about it.
Film and Cultural Festival will show 'nuances of Dalit life'
Credits:
The Dalit Film and Cultural Festival is the first of its kind and seeks to expose the 'nuances of Dalit life' that usually remain 'buried underneath the popular forms of artistic expression' to a global audience.
The two-day festival has shortlisted popular films including Masaan, Kaala, Fandry, and Pariyerum Perumal.
Some hard-hitting documentaries like Kakoos, The Battle of Bhima Koregaon have also been shortlisted.
'It is a window to a marginalized landscape'
In a statement, the organizers laid out the aim of the upcoming festival. The film festival would go on with the intention of acting as a 'window to a marginalized landscape and an initiative to reclaim a people's rights, dignity, and freedom'.
Love Entertainment news?
Stay updated with the latest happenings.
Yes, notify Me
The festival will be graced by several eminent Dalit personalities
The festival, which is being organized due to lack of representation in South-Asian and Indian film and media, will be attended by eminent Dalit personalities like Nagraj Manjule, National Award winning Marathi film director and Pa Ranjith, director of Kaala.
Niharika Singh is the guest of honor and some attendees include Bommaku Murali, Subodh Nagdeve, Rampilla Rao and Jayan Cherian among others.
Festival taking place with help from several organizations
A coalition of organizers are involved, including, Ambedkar International Mission (USA), Ambedkar Association of North America (AANA), Ambedkar Buddhist Association Texas (ABAT) and Boston Study Group (BSG). The festival is being co-sponsored and hosted by Columbia University, Barnard College, and The New School, New York.
Despite thriving, Dalit diaspora face discrimination in the US
Credits:
Although the Dalit diaspora has been thriving in the US with an increasing number of Ambedkarite, Dalit, Valmiki and Ravidassia organizations, a 2016 caste survey shows several Dalit Americans face discrimination and violence.
Plenty of Dalits claimed to have faced harassment, caste-based verbal abuse and jokes.
Hopefully, the film festival will sensitize people towards the nuances of Dalit culture, leading to more acceptance.
Who directed Masaan?
Asked 2019-02-13 14:02:43 by Rakesh Bose
Answered by NewsBytes
Neeraj Ghaywan directed Masaan.
Who stars in Masaan?
Asked 2019-02-13 14:02:43 by Surabhi Rangarajan
Answered by NewsBytes
Vicky Kaushal, Richa Chadda, Sweta Tripathi stars in Masaan.
When is the Dalit Film and Cultural Festival?
Asked 2019-02-13 14:02:43 by Ayaan Gavde
Answered by NewsBytes
February 23, and 24 are the dates for the Dalit Film and Cultural Festival.
Who stars in Kaala?
Asked 2019-02-13 14:02:43 by Ajay Bhatnagar
Answered by NewsBytes
Rajinikanth stars in Kaala.