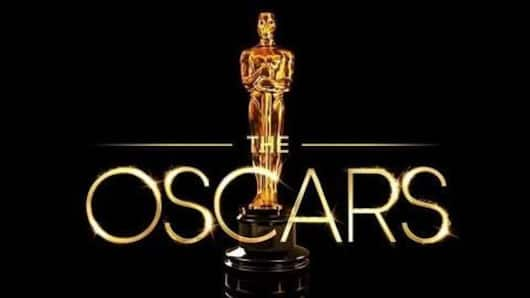 Cinematographers Society finds Academy's justification for Oscars change, unsatisfying
In a break from tradition, Oscars 2019 is going to present four awards off the air, including cinematography, live-action short, film editing, and makeup and hairstyling.
However, the choice to present the cinematography award off-air was met with severe criticism, as we reported.
Now, the Cinematographers Society has hit back, finding the Academy's justification of the choice unsatisfying.
Read all about it here.
This decision minimizes our fundamental creative contributions: ASC president
Credits:
The president of American Society of Cinematographers (ASC), Kees van Oostrum, protested through a letter calling the move 'most unfortunate'.
The letter said, "We consider filmmaking to be a collaborative effort where the responsibilities of the director, cinematographer, editor and other crafts often intersect. This decision could be perceived as a separation and division of this creative process, thus minimizing our fundamental creative contributions".
Academy had sent a letter earlier standing by its decision
For those unaware, the Academy had sent a letter to its members on Wednesday, February 13, which defended its decision to present the awards for the four categories during commercial breaks while acceptance speeches from winners would be aired later during the broadcast.
Love Entertainment news?
Stay updated with the latest happenings.
Yes, notify Me
New ASC statement rips into Academy's letter of justification
A new statement by the ASC attacks the specifics of the Academy's letter, arguing, "The act of handing out certain awards during commercial breaks...is most certainly depicting these categories in a lesser light than those being honored live...".
It concluded, "The mission...honor our achievements. Please reverse this decision...and honor all filmmakers in the main broadcast, as the Academy has always done in the past".
ASC criticized Academy's claim that cinematographers' branch agreed to decision
Credits:
ASC also criticized Academy's claims that cinematographers branch 'volunteered' to have the category presented during commercials, saying, "It seems that almost no one knew much about this nor were any of the members at large consulted or allowed to weigh in (vote) in advance of the decision".
As discontent rises before Oscars, it will be interesting to see if the Academy reverses its decision.
When is the Oscars?
Asked 2019-02-15 13:04:46 by Hemant Chavan
Answered by NewsBytes
The Oscars is on February 24, 2019. In India, you can see it on Feb 25, 2019.
What time does the Oscars start?
Asked 2019-02-15 13:04:46 by Shaurya Kapur
Answered by NewsBytes
6:30 am IST is the starting time for the Oscars.
Who was supposed to host the Oscars?
Asked 2019-02-15 13:04:46 by Divya Sen
Answered by NewsBytes
Kevin Hart was supposed to host the Oscars.
What edition of the Oscars is this?
Asked 2019-02-15 13:04:46 by Saanvi Rao
Answered by NewsBytes
This is the 91st Oscars.