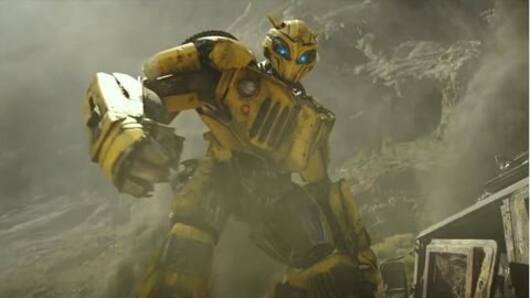 'Bumblebee' movie has been officially confirmed to reboot Transformers franchise
Bumblebee has been the latest film in the Transformers franchise.
The film directed by Travis Knight released on December 21 and gained acclaim for taking the franchise in a new direction.
Now, further good news awaits, as Hasbro, on which Transformers is based, has officially confirmed that the Bumblebee movie is a reboot of the franchise.
Read all about this exciting news here.
'Bumblebee' film confirmed as 'a new storytelling universe'
Credits:
Although the film was initially slated to be a prequel or spin-off from Michael Bay's Transformers movies, many fans wondered if it was not a quiet reboot of the entire franchise.
Their doubts seem to have been settled by Hasbro at the New York Toy Fair 2019, when it was confirmed that Bumblebee was 'a new storytelling universe'.
Franchise producer had already hinted there would be more films
Lorenzo Di Bonaventura, the franchise producer, had already dropped hints saying there would be more films going forward, owing to the critical and commercial success of Bumblebee.
Bonaventura said about the franchise, "We had many objectives [including] to bring a new set of families into the series, and that succeeded; in the after markets that will continue to succeed in a big way".
Love Entertainment news?
Stay updated with the latest happenings.
Yes, notify Me
Reboot aims to please core fans and bring new audience
Bonaventura outlined the reboot's aim, saying, "Part of our obligation was to bring people back who had left the franchise or never experienced it which worked well...Our intention was we wanted to please the core fans but also bring a new audience".
Plans for the franchise following the news of reboot
Credits:
Now that the reboot has been confirmed, the franchise might make a movie on Optimus Prime, the leader of the Autobots, as Bonaventura has said.
Thankfully the new direction of the franchise seems to eschew Bay's over the top action and violence and sensibly focuses on Transformers adjusting to life on earth.
Here's hoping the reboot is more successful than the original franchise.
Who is Bumblebee?
Asked 2019-02-18 12:00:14 by Surabhi Jain
Answered by NewsBytes
Bumblebee is a member of the Autobots from the planet of Cybertron, and is a trusted soldier of Optimus Prime.
Who are Autobots?
Asked 2019-02-18 12:00:14 by Hemant Mehra
Answered by NewsBytes
Autobots are sentient robots and are dedicated to upholding a sense of justice. They are sworn enemies of the Decepticons.
Who are Decepticons?
Asked 2019-02-18 12:00:14 by Trishla Chauhan
Answered by NewsBytes
Decepticons are also sentient robots who are set on killing Autobots and establishing authoritarian rule.
Who is Optimus Prime?
Asked 2019-02-18 12:00:14 by Chirag Dasgupta
Answered by NewsBytes
Optimus Prime is the leader of the Autobots.