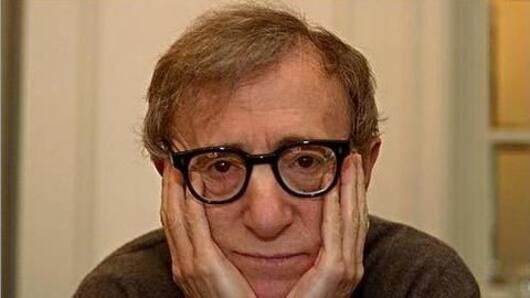 Woody Allen to begin shooting in Spain in July
Woody Allen is refusing to go away silently in face of resurfaced accusations of sexual assault against daughter, Dylan Farrow.
Allen is turning to Mediapro, the Spanish production company that handled some of his best work like Vicky Cristina Barcelona, You Will Meet a Tall Dark Stranger, and Midnight in Paris, for his next film which begins shooting in Spain this summer.
Here's more.
Allen's team is already scouting locations in Spain
Credits:
Reports suggest Allen's team had already been scouting emblematic locations in Basque Country in northern Spain for the upcoming movie.
Following a meeting between Mediapro and San Sebastian-Gipuzkoa Film Commission, the commission released a statement saying that the meeting hammered out details of basic production necessities and permits that were required for a planned seven-week shoot that would start in July.
Mediapro stands with Allen despite resurfaced allegations
Mediapro is standing by Allen despite the resurfaced allegations.
They said, "We have a 10-year relationship with Mr. Allen and, like all projects we produce, we judge the creator by its work. All of our projects have a unique personality, and we support all types of artistic voices and ideas and remain committed to producing well-defined and creative projects for audiences worldwide".
Love Entertainment news?
Stay updated with the latest happenings.
Yes, notify Me
The same thing cannot be said for producers Amazon Studios
Credits:
While Mediapro is extending their support to Allen, US-based Amazon Studios cut ties with him in light of the resurfaced allegations.
As we reported, Allen sued Amazon for $68 million or Rs. Rs. 484 crore after the streaming giants shelved his project A Rainy Day in New York and reneged on a multi-film deal they made with him, without legal or factual basis.
Allen shares a long relationship with Spain and San Sebastian
It seems like Allen is returning to familiar grounds after the industry has begun to shun him.
He shares a long history with Spain and San Sebastian.
In 2002 he received Spain's prestigious Princess of Asturias Award for the Arts, whose previous recipients include Martin Scorsese, Francis Ford Coppola, Bob Dylan.
He received the San Sebastian International Film Festival's Lifetime Achievement Award in 2004.
How old is Woody Allen?
Asked 2019-02-24 00:18:14 by Sanvi Pillai
Answered by NewsBytes
Woody Allen is 83 years old.
What are some of Woody Allen's best films?
Asked 2019-02-24 00:18:14 by Aadhya Dasgupta
Answered by NewsBytes
Woody Allen's notable movies include Manhattan, Midnight in Paris, Annie Hall.
Who is Woody Allen currently married to?
Asked 2019-02-24 00:18:14 by Devansh Dutta
Answered by NewsBytes
Allen is currently married to Soon-Yi Previn, the adopted daughter of his ex-wife Mia Farrow and Andre Previn.
What is Woody Allen's real name?
Asked 2019-02-24 00:18:14 by Charvi Bose
Answered by NewsBytes
Woody Allen's real name is Heywood Allen.