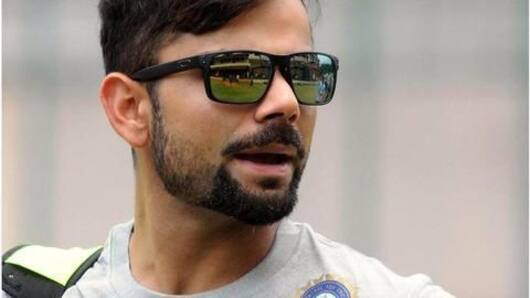 Virat Kohli rubbishes reports of engagement with Anushka
Anushka Sharma and Kohli have rubbished the rumours of their engagement. Virat tweeted that they weren't getting engaged, and if they were, they wouldn't hide it.
Kohli took a dig on the news-channels for spreading false news. He said he tweeted to end the confusion.
The rumours began floating yesterday when Bachchans, Ambani and others went to Rishikesh, the alleged venue of their engagement.